Oceanpayment helps you reach millions of consumers in the Chinese market with Alipay online payment gateway and value-added services, including online marketing and more.
In China, digital payment gateways are replacing cash and card payments. More than 90% of the population now uses mobile payment systems.
Until recently, visitors to China had difficulty paying for goods and services online. Most mobile payment apps require users to have a Chinese bank account and a local phone number to begin making mobile payments.
For the first time, the mobile payments app Alipay online payment gateway is assisting visitors to China in making mobile payments in the country when they sign up for their new 90-day tour pass.
International money transfer specialists WorldRemit have also recently collaborated with Alipay service provider, allowing Chinese residents living overseas to send money directly to the Alipay e-wallets of their families back home. Continue reading to explore more about this amazing Alipay online payment gateway.
What Is Alipay Online Payment Gateway?
Alipay online payment gateway is one of the most popular e-wallet services in Asia. As a digital platform in China that tallies for over a billion active users worldwide, Alipay service provider has changed from a single method of payment to a public platform. Alipay service providers offer various services, including payment services, financial management, social networking, insurance, government services, public welfare as well as other services.
How Does Alipay Online Payment Gateway Works?
The Alipay gateway app lets users save their credit or debit card details to the payment application and then use their mobile to make payments instead of cash or cards. Alipay online payment gateway's e-wallet is widely used by Chinese residents for a wide range of transactions, from paying in-store and online to receiving international money transfers from relatives abroad.
Alipay service providers are now a great option for tourists and business travelers visiting China, who can sign up and receive a 90-day pass to use the service!
How To Make Online Payment Via Alipay Gateway?
Making online payments with Alipay service providers is easy. If merchants accept Alipay, you can choose it as a payment method, enter your pin code, and finish the transaction.
If you are using a computer, Alipay online payment gateway will ask you to scan a QR code using your mobile to confirm the details and enter your pin.
Follow the below-mentioned steps to start using Alipay gateway's 90-day Tour Pass Service:
1. Download Alipay service providers and sign up for a free account
2. Then add and save your debit and credit card details
3. Verify your identity, mobile number, and bank details
4. Use the app to download and purchase prepaid cards using international debit or credit card
You can top up Alipay service providers with a minimum of 100 yuan and a maximum of 2000 yuan at any one time. The citizens of China can send money overseas by opting for the international transfer option within Alipay gateway.
What Are The Advantages of Using Alipay Service Providers?
The digital payment industry is booming and the advantages of using these platforms make it easy to understand why!
Here are some of the advantages:
1. Safe –
Using Alipay online payment gateway is safe and secure as you don't have to carry around cards or a huge amount of cash.
2. Fast And Convenient –
Enter your zip code to make a payment, no repetitive filling out of personal details or card details for every transaction.
3. Comprehensive –
Alipay gateway can be used to pay for almost anything in China. Using this app, you can make in-store and online mobile payments. It will also allow you to top-up your mobile anytime and hire as well as pay for a takeaway or cab.
How Can Merchants Accept Alipay Payments From Customers?
Alipay online payment gateway is one of the easiest and fastest payment methods in China. Once merchants sign up to accept Alipay payments, customers can select this as a payment method. The app lets merchants enter their pin and then they get paid.
Furthermore, customers can easily make a payment via Alipay gateway. If you are a Chinese resident, you will only need to add your bank and card details to get set up.
Accept Alipay With Oceanpayment
Various countries across the globe are using different types of online payment gateways. But at Oceanpayment, we provide professional and simple payment solutions to merchants conducting overseas business. Our Alipay online payment gateway help merchants accept Alipay payments directly from the customer's end through some simple steps.
Whether you are a customer or merchant, you can email us for any queries or concerns related to our services.
What is Alipay?
As a digital portfolio in China that counts more than a billion active users around the world, Alipay has transitioned from a single payment tool to an open platform with payment services, vital services, government services, social networking, financial management, insurance, public welfare and other scenarios.
Accept Alipay with Oceanpayment
Localized Payment Solution Provider
Total integration of Alipay online e-commerce and offline QR Code payments based on Alipay Industry-specific solutions.
What we offer
Alipay Authentication (Registration & Verification Services)
Application of Alipay Account
Customized operation services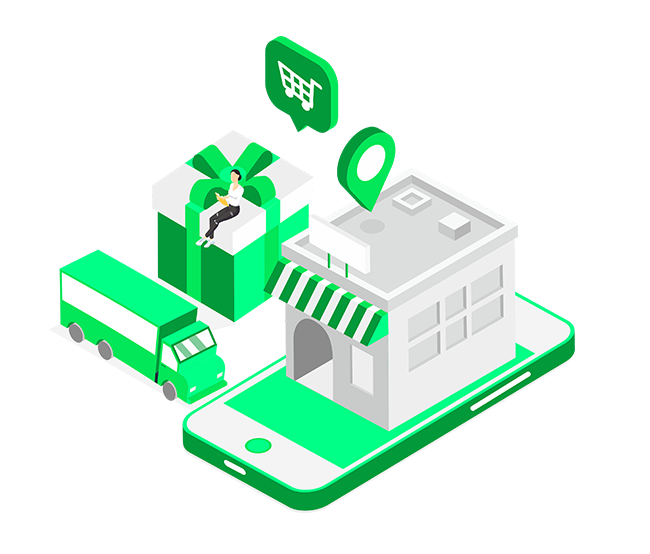 Multi Approach of User reach
By opening up Alipay Mini Program, we help and support merchants to directly reach users through Alipass Service.
What we offer
Guidance and suggestions for Alipay mini-program development services
Fully-functional mini-programs with optimized usability and user experiences
Efficient IT support and Data Analyze
Customized Advertising Strategy and Promotion
Based on Alipay digital promotion platform, we provide all merchants and agents with Alipay advertising capabilities.
What we offer
Real-time Bidding Technologies with conversion feedback
Intelligent accurate targeting strategy
Focus on high-quality advertising creativity
WHO HAS CHOSEN US AS PARTNERS?