On October 20, 2015, Oceanpayment and Qianhai Settle Co., Ltd. signed a strategic cooperation agreement in Shenzhen. The two sides will be in accordance with their business characteristics and resource advantages to promote exchanges and cooperation actively in business, technology, resources, management, coordination, development strategy and other aspects in the future. Jun Tian, general manager of the Qianhai Settle and Chaofeng Liu, general manager of Oceanpayment et al attended the meeting.
Qianhai Settle Co., Ltd., introduced by Qianhai FTA, is an important financial innovations platform which has the core competence in the field of settlement trading platform, the Internet integrated financial services and cross-border RMB business development. And Oceanpayment is committed to provide excellent cross-border financial products and payment services to the global B2C Internet businesses and consumers. It is now the largest cross-border E-commerce payment platform in China, offering more than 200 kinds of payment products and services.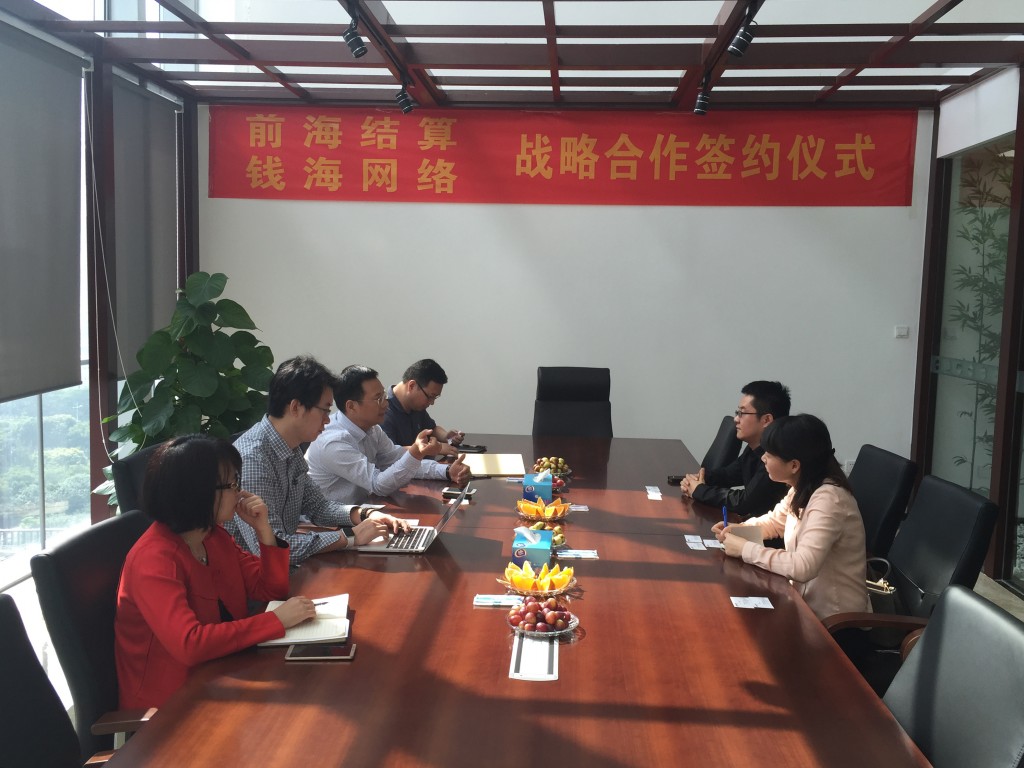 President Xi Jinping put forward "the Belt and Road Initiative" of economic development strategy in 2013. The initiative aims to strengthen international business cooperation, to encourage domestic manufacturers and service providers out of the country and to accelerate the transformation of the country's economic development. The cross-border E-commerce as an important industry to set up the channel between Chinese market and oversea markets has developed rapidly in Qianhai FTA in recent years.
Led by "the Belt and Road Initiative", Oceanpayment and Qianhai Settle reached a strategic consensus that making full use of complementary advantages of each other in order to facilitate the exchange of information and technology of E-commerce industry; positively promote innovation on the development of Internet Silk Road and virtual FTA, to create the country's most secure, efficient cross-border financial platform, help Qianhai FTA into a multi-cross-border E-commerce ecosystem; strive to cultivate international innovative talents in line with the Belt and Road Initiative; promote Shenzhen and the country to further open and complete economic restructuring.