Our company includes the following services:
Providing business information via a web site; Provision of an on-line marketplace for buyers and sellers of goods and services; Systemization of information into computer databases; Computer software design; Computer system design services; Consulting services in the field of cloud computing; Electronic data storage; Electronic monitoring of credit card activity to detect fraud via the internet; Outsource service providers in the field of information technology; Duplication of computer programs.
OPASST is a professional, convenient, and efficient point-of-sales management APP. It can be easily downloaded, installed and updated by merchants using mobile phones. OPASST, merchants can collect payment anytime. Moreover, OPASST provides advertising, computer consulting and cloud services, which merchants could place commercial advertisements on the platform and use the service of computer software design and cloud computing. The APP is compatible with both IOS and Android system, which can be seamlessly implemented and integrated with other systems. OPASST provides merchants with a one-stop POS management solution and designed and developed by Oceanpayment – PCI Level 1 global payment solutions provider.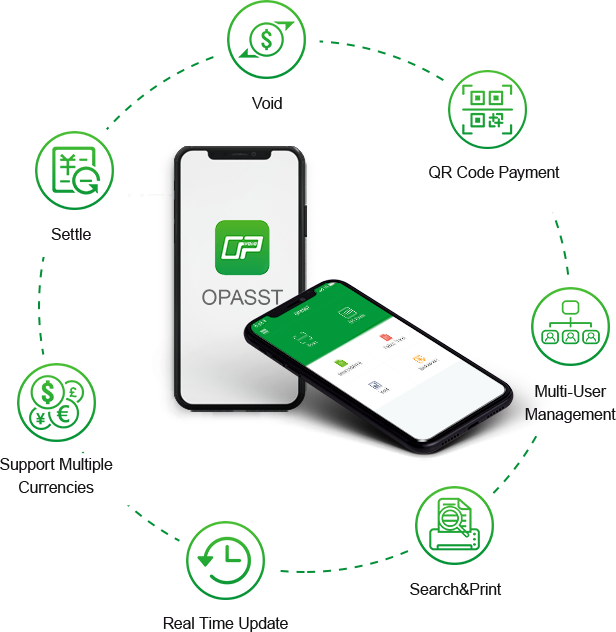 Services:
24×7 Real-Time Customer Support
Customized Solutions and VIP Services
Efficient Localized Operations