Singapore/ Hong Kong Payment Gateway company Oceanpayment
Transferring money is made easy through an advanced payment gateway Company. So whether you want a payment gateway Singapore or payment gateway Hong Kong servers, you can avail them by contacting Oceanpayment global processor services.
Countries all over the world have been shifting their money-based transaction technology to cashless transactions. If you are searching for a suitable payment gateway company in Singapore and Hong Kong, there are multiple options available. From woo-commerce to Shopify, many organizations are available to initiate your business through payment gateway Singapore and payment gateway Hong Kong.
How to implement payment gateway Singapore service?
If you are starting an eCommerce business or any other small business in Singapore, you must choose a proper payment gateway company initially. Multiple payment gateway Singapore organizations are available that allow you to transfer money to your global accounts without extravagant processes. Some of the common payment gateways Singapore options include PayPal and Shopify. Payment gateway Singapore improves the security of the transactions. The payment gateway company allows you to reduce the credit card fraud lens and other activities occurring within the country.
If you have decided to choose a payment gateway in Singapore, then before selecting, take an analysis. The analysis will be on the payment gateway Singapore services used by most of your clients. Then determine the cost offered by the payment gateway company and decide on its security features. Also, while choosing the payment gateway, Singapore service decides on the debit vs credit card acceptances to ensure your transactions. This technique is essential for merchants purchasing services from the payment gateway company.
These factors should be incorporated while selecting a payment gateway Singapore service from a top-notch payment gateway company.
How to install payment gateway Hong Kong services?
Similar to the previous one, payment gateway Hong Kong services are also easy to avail of. Some of the commonly available payment gateway companies include PayPal, Stripe, Braintree, and 2checkout. These global payment gateway Hong Kong processors offer the best cross-border transactions with international revenue. People searching for advanced payment gateway Hong Kong services can choose solutions with multiple currency acceptance and speed. The security of the transactions is heavy, and they are available as both mobile and computer-based payment gateway Hong Kong transaction services.
Benefits of using payment gateway company
Some of the common benefits of using a payment gateway company have been stated below. It does not matter whether it is the payment gateway Singapore company or a payment gateway Hong Kong company. The benefits offered by them are universal; let us take a detailed look at them.
● Both payment gateway Singapore company and payment gateway Hong Kong company security with the integration services.
● Global transactions are made easier with the payment gateway company that customers select.
● Despite having a selective fee for merchant-based transactions, this payment Gateway company attracts a lot of customers.
● Purchasing resources and delivering products is made easier in both payment gateway Singapore and payment gateway Hong Kong-based businesses.
Why choose Oceanpayment?
Oceanpayment is a leading Global Payment Gateway company that offers a variety of online transactions with safety and speed. They have both payment gateway Hongkong and payment gateway Singapore-based services. This allows you to run and maintain multiple E-Commerce platforms on a global basis. We do not disclose any of the merchants and customers' personal information unless it is required for legal purposes. All the payment Gateway company data are stored securely for quick transactions.
With the development of modern commercial transaction services, the transaction volume continues to grow, and the business becomes more complex and diverse. Payment gateway setup can be much easier than you think when you have the right partner. Payment channels are the most basic support for the business, and high-speed and healthy development of business requires the support of complete payment channels. The payment gateway system can enrich funds transfer channels, undertake more complex loan deduction services, and improve the timeliness and success rate of loan deductions. Oceanpayment has been providing products and operational support services to merchants at home and abroad as a payment gateway and ensuring the security of merchants' funds transactions.
What is a payment gateway?
Payment gateway refers to the interface between the bank's financial network system and the Internet network. It is a set of server devices operated by the bank to convert data transmitted on the Internet into internal data of the financial institution or a third party designated to process merchant payment information and customers Payment instructions.
In the payment gateway mode, the online payment platform is only the link between the bank's internal financial network and the public internet. The main function of the online payment platform is to package, encrypt, and decrypt the data between the bank's internal financial network and the public internet, and complete the transfer of data between them. This model's main feature is that the "online banking interface" of the banking institution jumps out during the payment process, and this type of online payment institution itself does not engage in e-commerce activities. The payment gateway serves as an intermediary between the internet and traditional banking networks.
When the electronic payment has not yet become popular, merchants complete the payment process by connecting to a system interface provided by the bank. With the continuous development of the payment industry, merchants are no longer satisfied with only supporting one bank or two in the payment link. At this time, the merchants' payment system needs to support multiple banks at the same time, and deal with many derivative problems caused by this, such as reconciliation, clearing, etc.
As a result, third-party payment gateway institutions were born. They came to develop and operate a system to realize the function of connecting multiple banking systems at the same time, and then provide the payment gateway systems to merchants through a unified interface. So at this stage, the third-party payment institution's system is the payment gateway.
Payment gateway Hongkong/ Singapore
With a population of 5.8 million, Singapore is the world's leading financial center and major trading center. The World Economic Forum recognizes Singapore as the most "technology-ready" country in the world. In the decades since independence, Singapore has rapidly developed from a low-income country with high unemployment, backward infrastructure, and housing shortages to a high-income, competitive economy.
The Singapore government announced the opening of inter-bank payment gateways to non-bank companies and incorporates its electronic wallet into the national electronic payment ecosystem. This encourages competition and interoperability between e-wallets and bank accounts. Singapore-based DBS Bank launched the world's largest API developer platform in November 2017, and retailers have used this platform to improve their customer experience. For example, McDonald's used DBS's payment API to enable cashless and faster payment processing for its consumers. The popularity of mobile payment services in Hong Kong lags behind other markets, especially the mainland of China. In the online payment operation process, one key role is the payment gateway. Payment gateways provide e-commerce application services, allowing merchants to use software to accept online payments. The payment gateway connects with the merchant account and converts the charging information into data that can be processed electronically. In the real world, the payment gateway is equivalent to a credit card machine in a physical store. According to banks' and other financial institutions' expectations, consumers' payment behavior will change after Apple Pay and other innovative payment gateways are actively promoted in Hong Kong. Some wireless network operators, such as products developed by Hong Kong Telecom and SmarTone Telecom, have also joined the mobile payment battlefield. It is expected that the Hong Kong market will gradually mature, bringing business opportunities to more advanced mobile payment products.
How does the payment gateway work?
All over the world, more and more consumers shop through e-commerce channels and pay online. However, people's sights generally only stay on the display screen, the "behind-the-scenes" operation is rarely studied, so little is known about the operation process of online payment. However, the merchants must be aware of this "ecosystem" so as not to be confused when choosing payment gateways and other payment solution providers. In a market or e-commerce store, the transaction usually looks like this:
1)Customers use debit/credit cards or fintech to purchase goods in your store;
2)Payment information through payment gateway;
3)The payment gateway encrypts the payment information before sending it to the payment processor;
4)The payment processor sends the request to the customer's issuing bank;
5)The issuing bank confirms or rejects the transaction;
6)If the transaction is approved or rejected, the payment processor will tell you;
7)The issuing bank will send the funds to your merchant bank;
8)The payment processor tells your merchant's bank to deposit funds into your account.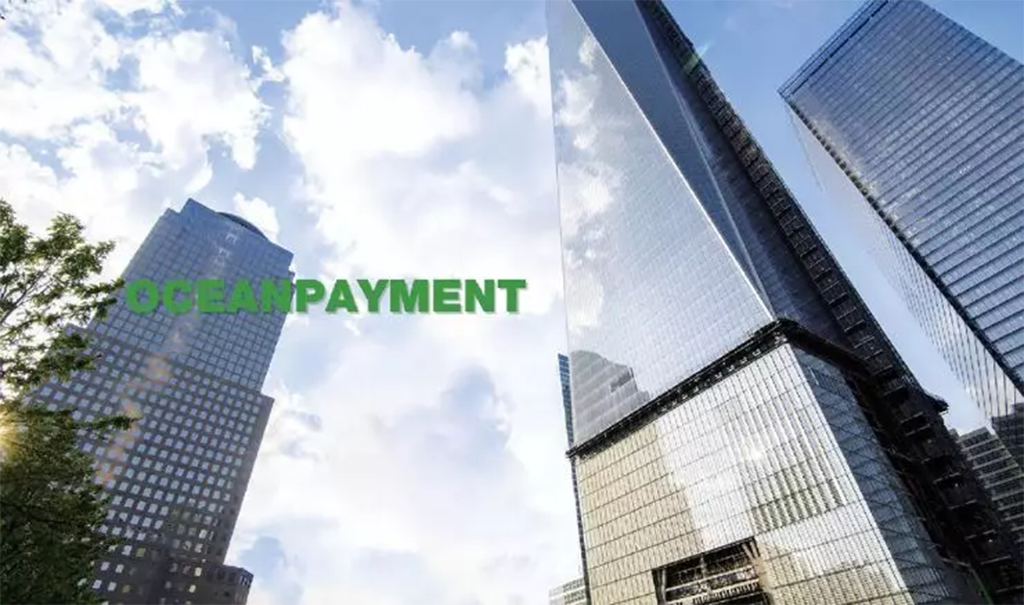 Global Payment Solution – Oceanpayment
Oceanpayment has long provided product and operational support payment security services for global merchants as a gateway, especially in Hong Kong. With the highest level of security certification in the global financial industry PCI DSS LEVEL 1, Visa, MasterCard, American Express, Discover, China UnionPay, JCB and other certification services Merchant or acquirer qualification, Google Pay and Apple Pay PSP certification, Oceanpayment is a fully licensed FinTech company in Hong Kong focused on global digital payment technology.
Through the continuous upgrade and iteration of technical support systems, customer service systems, risk control management models, and global strategic layout, Oceanpayment combines the advanced global payment technology, risk control model and operating experience with the current development of China's cross-border e-commerce. It helps Chinese brands go global through continuously upgraded full-scenario digital payment technologies and services, and continues to increase consumers' payment experience and merchants' security benefits.