Looking for online credit card payments providers? Oceanpayment is the solution to an easily built, fast, and secure platform for receiving online payments.
Nowadays, most of the customers expect to make online credit card payments nearly anywhere they go. Here's how to get started.
Credit card processing is integral for any e-commerce business. Online credit card payment providers allow money to move from customers to business accounts quickly and conveniently. It is best for business owners to understand the importance of credit card payment providers.
How Online Credit Card Payments are Approved
Online credit card payments may look like a complex process, but the ability to accept payments through credit card payment providers for your business is simple and very beneficial. Merchants having credit card payment providers enjoy increased sales, advanced security technology, streamlined payments, and much more.
Online credit card payment Providers work in the following way:
1. Making the Purchase
The customers choose the products that they want to buy. The customer makes use of the credit card to make online credit card payments for the products available in the store, through an online payment gateway, credit card payment provider, email, or by phone.
2. Entering the Transaction
The credit card can be dipped or swiped with a secure credit card payment providers, or the transaction and card information can be entered manually using a virtual terminal. To make e-commerce online credit card payments, the cardholder provides the card details to the hosted credit card payment provider on the website.
3. Transmitting the Data
Credit card information is encrypted and transferred for approval as the POS system, terminal, or secure payment gateway is connected with the credit card payment provider.
4. Payment Authorization
Once the data is transferred, the credit card issuer will be able to approve or decline the online credit card payments transaction. It is based on the card validity, transaction amount, and the available funds in the cardholder's account.
5. Response to Processor and Merchant
If the online credit card payment is approved, the credit card payment provider and the merchant will receive the authorization response.
6. Completing the Transaction
Merchant completes the online credit card payment transaction through credit card payment provider by issuing a receipt to the customers. However, for eCommerce orders, the merchant will then need to ship the products to the customer.
7. Submitting a Batch Closure
Merchant completes the online credit card payments process with a batch closure. It means the transactions are processed on the same day. The credit card issuers transfer the funds to the acquiring bank of the processor.
8. Depositing the Funds
The acquiring bank of the credit card payment providers then transfers the funds to the merchant's business account, and it normally takes up to 48 hours.
In few cases, processors may hold the funds if they suspect online credit card payments are fraudulent or determine that a transaction is too risky. In such cases, the merchant will not immediately receive the funds.
Conclusion
Choosing and integrating the right credit card payment provider isn't that difficult or cost-restrictive if you understand the needs of your business. By choosing the right payment gateway, business owners will immediately and positively impact the brand's profitability and customer experience.
All you need to do is to consider the above-mentioned factors while choosing and implementing the right credit card payment provider for online credit card payments. Another best practice is to hire an expert and let them handle all the technical aspects of integrating the gateway. Oceanpayment offers a secure, reliable, and flexible payment gateway to process online credit card payments.
If you're expanding your business globally, you will want the most convenient payment methods to avoid late payments. These international payments are known as cross-border payments.
International payments are made when customers pay the businesses in another country. There are a few types of cross-border payments.
These include making payments with a credit or debit card. You have to pay credit card fees which are usually more than bank transfer fees.
Some payment service providers can also help you receive international payments via your credit cards. These credit card payment providers manage end-to-end payment processes.
They also let you accept many other types of payments. This helps you grow your business in other countries.
What are Payment Service Providers?
Payment service providers (PSPs) provide merchants with a financial system that allows them to collect payments worldwide through their debit or credit cards. Their financial system connects customers, merchants, businesses, and financial institutions.
Credit card payment providers simplify the process of online credit card payments, which enhances the business experience of many merchants and consumers.
Consumers can quickly make payments to businesses anywhere in the world. Hence, credit card payment providers help make ecommerce possible.
Who Is Involved in Payment Processing?
The payment ecosystem consists of payment providers and processors, merchant service providers, and merchant acquirers. The payment processor is usually a company that creates the link between consumers and merchants.
Payment processors manage payment transactions to make sure that the merchants receive the payment. In addition, they handle the process of authorization, settlements, and transactions.
Such payment processing companies ensure that the funds are transferred from the consumer's account to the merchant's account. The merchants pay credit card payment providers for their services.
The payment processing involves the following.
Business/merchant
Consumer
Payment processor
Payment gateway
Consumer's credit card company
Business's bank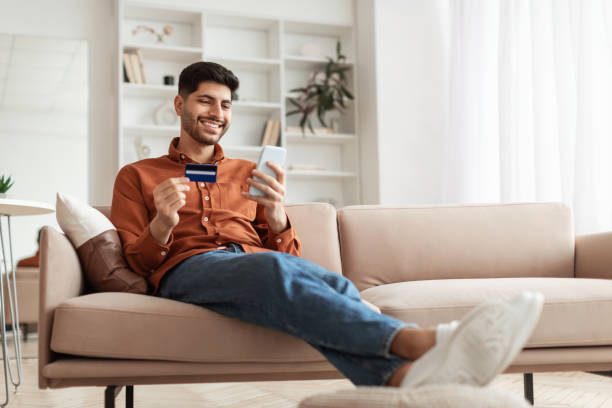 What Type of Payment Methods Are Accepted by Payment Providers?
Various payment providers use different methods for processing online credit card payments. However, most credit card payment providers widely accept a Visa or Mastercard.
Debit cards are also used for cross-border payments. Thus, most providers process payments via debit or credit cards.
However, different cards have different transaction fees, so you should consult your payment processing company.
Is This a Safe Payment Method?
Safety is a concern for cross-border payments because various illegal activities around such payment methods are prevalent. This is why you should make sure that the payment processor has a legal origin.
You should only work with legal payment providers to implement an international payment system that provides you with end-to-end security. This way, banks also acknowledge that the origin of your payments is safe and legal.
How Long Do International Payments Take?
Cross-border online credit card payments take about two to five business days. This time frame heavily depends on where you have to send the funds and the number of banks involved.
If your payment has to get cleared via more financial institutions, it will take longer for the transaction to clear.
Cross-border payments take longer to clear compared to domestic payments. This is because of compliance processing and the involvement of various financial institutions.
However, many credit card payment providers such as Oceanpayment allow eCommerce businesses to expand their markets globally.
They have built a financial system of international cross-border acquirers and the largest credit card organizations to allow merchants to receive online credit card payments quickly.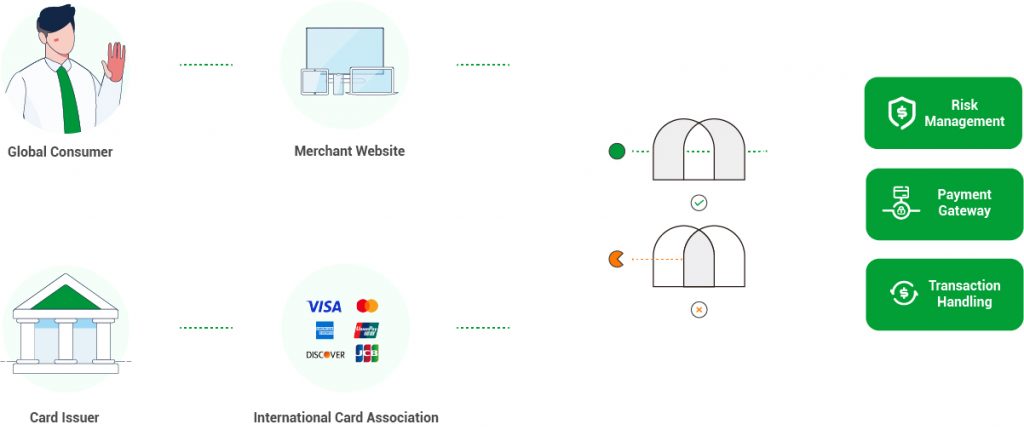 Why Use Oceanpayment to Accept Online Credit Card Payments?
Before expanding your business, you should consult cross-border credit card payment providers for efficient and secure payments.
With the expansion of your business, the need for a global payment service also increases. This is where Oceanpayment proves beneficial as it offers 500 different types of payment methods.
By using this global payment company, you can access card processing and various alternative payment methods.
When you have to receive international payments from consumers, they tend to have different banking systems or currencies. In this case, Oceanpayment helps process the funds as it has various solutions for such cases.
If your business has to grow internationally, you will require more than one payment method. For example, many consumers do not use Mastercard or Visa.
If your business is unable to process payments through alternate methods, you will lose a potential customer. But if you use Oceanpayment, it will act as a bridge between you and the consumer, allowing them to transfer safe and secure funds to your account.
It is also essential for you to choose a global payment company that processes various payments and currencies to maximize your chance of expanding your market. Also, the use of local currency for credit card transactions enhances the chance of getting a better acceptance rate.
How Oceanpayment Boosts Cross-Border Ecommerce?
Oceanpayment simplifies the process of online ecommerce payments.
However, when you choose a payment gateway, you should ensure that they support alternative payment methods, card processing, and various other methods to help you at every stage of business expansion.
Oceanpayment strives to offer all types of small and large-scale businesses customized solutions to help cross-border process payments. It also offers maximum transparency.
With global business expansion comes the task of managing international payments. The merchants do not have to send receipts anymore manually.
Sending manual receipts comes with a wastage of time and money. In this case, Oceanpayment proves to be an excellent service as it manages all your fund transfers.
All you have to do is contact Oceanpayment via a contact form. You can also make a call to get in touch with them. This global payment service will help improve your sales by 30%, allowing you to expand your business in various countries.
Conclusion:
Since your international customers have to provide the credit card payment providers with their card information, it is essential to ensure that the service is safe to use.
Oceanpayment offers reliable and safe payment methods to merchants and consumers. These secure payment methods do not result in privacy violations and data breaches.