OceanPayment offers a wide range of subscription payment gateway options for common merchants. Take a look at the best subscription payment service options and their features before selecting them.
Most traders and e-commerce website owners have to include a perfect subscription payment gateway for online money transactions. When it comes to such online transactions, website owners must choose a secure and advanced best subscription payment service for money transfer. If you are an initial user, then the concept of a subscription payment gateway can be pretty intimidating. So the shopkeepers and business people must understand the concept of subscription payment processing techniques in detail to make a well-informed choice.
What is a subscription payment gateway?
If you have ever completed an online transaction, you might have experienced the concept of a subscription payment gateway. A subscription payment processing technique is nothing but a middle person that connects the e-commerce website with the customers for a secured money transaction. The best subscription payment service provides a sense of security for the customers during the transaction. The subscription payment gateway is responsible for transferring the customers' payment details securely within the network for online transactions between both banks.
Features of a good subscription payment processing technique:
● Security
Among the best subscription payment service techniques available in the market, choosing a model that offers the best security features is necessary. Security features of subscription payment processing include safely transferring the money and returning the money to the original account when the transaction is declined.
● Support
The subscription payment gateway selected should be supported by the E-Commerce platform. Nowadays, with advanced technology, most platforms support a wide range of subscription payment processing applications. Some of the common applications include Wechat Pay and Alipay. By checking into the payment gateway extensions of your platform, you can select the suitable one among the best subscription payment services available in the market
● Collecting details
The details collected from the customers should be either through direct entry on your site or through secured iframe services. While the direct technique includes collecting the details on a page on your site, the other includes sending the details to an external page. The redirecting services are considered more secure since the data is not retained in any way after sending the details to the bank through a subscription payment gateway.
● Low price
Some of the subscription payment processing techniques offer free transactions, while others have a service charge. Depending upon the requirement of the website platform, the trader can choose the best subscription payment services for a decent budget. Having a subscription payment gateway is better than a QR code or any other transaction service when it comes to online transactions.
Top best subscription payment services
Here we have listed some of the best subscription payment services in the market and how they are better.
● WeChat Pay
As China's most popular instant messaging application, WeChat has been one of the best subscription payment gateways. This subscription payment processing service has created a unique social community for users all over the world.
● Alipay
As a digital portfolio in China that counts more than a billion active users around the world, Alipay is one of the most fastest subscription payment gateway available. This subscription payment processing gateway has evolved from a single payment tool to an open platform with payment services, vital services, government services, financial management, insurance, public welfare, social networking, and other scenarios.
● OPASST
OPASST is one of the best subscription payment services available in the market, with improved familiarity among common users. This subscription payment processing method was designed and developed by Oceanpayment to provide merchants with a one-stop POS management solution.
Why choose OceanPayments?
Along with the above-mentioned subscription payment processing techniques, other applications can be availed from OceanPayment. We analyze your platform and requirements in detail before offering the best subscription payment services available in the market.
Many businesses are now using monthly subscriptions or recurring payments. For example, your gym membership, magazine subscription, monthly utility bills, and newspaper subscriptions use a scheduled payment method, aka subscription payment processing model.
Subscription payment processing has become one of the most popular forms of revenue collection for various businesses across the globe. It has a number of benefits, such as ease of payment collection, continuous revenue generation, and less hassle.
As a result, many businesses have started selling a service or product periodically to receive billing every month.
If you want to understand the concept of subscription payment gateway and services, here is a detailed guide.
How Does Subscription Payment Work?
Instead of selling products individually for a one-time purchase, businesses now offer periodic subscriptions to use their service or goods. For example, a business such as a mobile network facility offers you a subscription for using mobile data for a month.
A specified sum of money will be deducted from your bank account at the end of each month.
This form of payment method is called an automatic recurring payment. Subscriptions require the customers to agree to the business' terms and conditions. Their terms and conditions include service usage, cancellation policy, and privacy policies.
The customers have to sign a consent form. They also have to provide information for their authorized credit card. Then businesses receive recurring payments from the customer's account.
Subscription vs. One-Time Payment
Businesses make use of two types of models. These two types of business models are the revenue model and the subscription business model. The businesses that follow a revenue model generate revenue when their customers make one-time purchases.
In contrast, businesses that use subscription models receive periodic payments for a scheduled delivery of services, products, or goods.、
The business renews the subscriptions automatically every month. In addition, such businesses use the customer's credit card to make automatic payments.
When you buy a product, the majority of times, you only have to pay once. You can choose whether you want to pay via a payment processor. In such cases, you only make a one-time purchase.
However, many businesses or services include regular payments. For example, if you use subscription model businesses like Amazon or Netflix, you can make recurring monthly payments.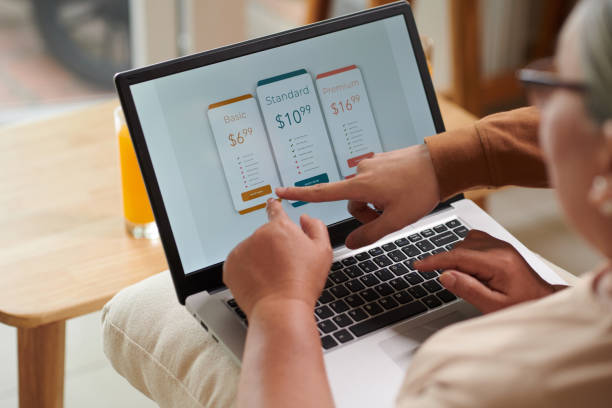 What Are the Benefits of Subscription Payments?
Subscription payment processing offers various benefits to businesses and customers. For example, the subscription model offers predictability to businesses while it provides convenience to customers.
Fixed Rate for Customers: Subscription services allow the customers to use a service or goods at a fixed rate. The specified amount is deducted from their account periodically. This saves the client's time as they do not have to make manual payments.
No Hassle for Merchants: The businesses also do not have to go through the trouble of managing payments for every customer. Simply put, merchants do not have to worry about making invoices and collecting revenue because automatic payments allow them to collect the money every month.
Continuous Cash Flow: Moreover, subscription payments provide consistent cash flow to businesses.
This also helps the business to predict its profit margins and total revenue. Therefore if you're a growing business, subscription payment processing methods should be your preference.
It is because if you choose to expand your business globally, you'll be able to collect money without worrying about mailing invoices. Thus it is wise to partner up with subscription processing services.
Why Do You Need a Payment Solutions Company?
Payment solutions companies play an essential role in facilitating businesses in integrating subscription plans. For example, a client chooses a certain plan for a service. The payment solutions company will charge the client as per their selected plan.
However, a payment solutions company will offer a subscription payment gateway as the customer will have the flexibility to change their active payment method. Moreover, payment companies keep a record of the customer's plans.
Maintaining the customer's database helps resolve disputes that arise during the tenure of the customer's subscription.
Besides this, payment companies also help update the system if the customer chooses to change a selected plan, mode of payment, or card details.
Global payment services and companies have currency converters. Thus they can accept payments in different currencies. This proves very useful for large-scale businesses.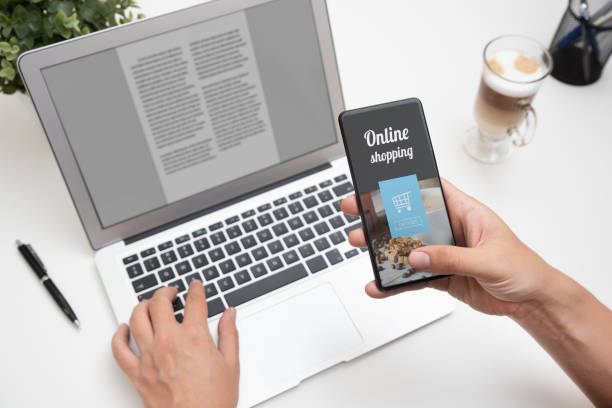 Best Subscription Payment Gateway – Oceanpayment
As Subscription Payment Service provider, Oceanpayment is PCI Level 1 certificated and focuses on giving global payment solution with more than 500 payment methods covering Visa, Mastercard, American Express, Discover, UnionPay and other alternative payment methods in more than 200 regions and countries worldwide. Contact us today and we'll help you get started on the right foot.
Before expanding your business, you should get in touch with the best subscription payment service. In addition, it is crucial to consult global payment services because your needs will also increase once your business expands.
You will need a subscription payment gateway that offers card processing, alternative payment methods, and an open-source shopping cart.
When it comes to a subscription payment gateway, Oceanpayment is an all-in-one solution for collecting revenue. It offers over 500 different types of payment methods along with customized payment solutions for your business.
Expanding your business means that you will require quicker ways of managing your payments. This is where Oceanpayment facilitates your business by providing different payment methods to your customers even across the border.
Most of the time, when you have customers across the border, they have different banking systems and currencies. Fortunately, Oceanpayment offers a myriad of solutions for such cases.
For example, if your customer uses something other than MasterCard, it would make them abandon their cart items as your business would fail to offer alternative payment methods.
However, with Oceanpayment, this will not be a problem because they offer card payments and alternative payment methods.
Oceanpayment also offers the best subscription payment services. Thus you can opt for our subscription payment gateway processing to set up a recurring billing method.
Conclusion:
Since the customers give their credit card information, it is essential to keep it secure. This is where Oceanpayment is of help as it offers safe, reliable, and convenient payment methods to all its customers.
Moreover, secure payments through this global payment service do not result in a data breach or any form of privacy violations. Hence, Oceanpayment is one of the best subscription services.