Want to take your ecommerce growth to new heights? Oceanpayment is among the best ecommerce payment platforms, offering every payment option your customers use.
With the surrounding pandemic and poor economy, people have constantly been resorting to online purchases. The ecommerce payment platform has also increased during recent years. People have been regularly resorting to e-commerce purchases since it saves a lot of time and energy. When it comes to e-commerce based business, the merchants are often worried about money transactions. Even the client has issues with certain ecommerce payment platforms that do not offer multiple payment modes. So to improve the trust of the customers and satisfy them, the merchants have adopted the concept of e-commerce payment platforms. Integrating the ecommerce payment platforms within your website can improve the outlook.
What are the ecommerce payment platforms available?
When it comes to e-commerce platforms, there are many options available. These platforms are responsible for integrating the customer, and merchant bank account for a short period. This integration is used to facilitate money transactions in the ecommerce payment platforms. Some of the commonly used ecommerce payment platforms have been listed below.
● Paypal – Paypal is one of the leading ecommerce payment platforms that offer a variety of options to improve the security and speed of transactions. The budget is limited, and it can be renewed by the merchants every month.
● Stripe – Stripe is one of the leading ecommerce payment platforms that maintains an open platform suitable for multi-mode transactions. The transactions are slower when compared to other platforms available in the market.
Along with these mentioned above, there are other ecommerce payment platforms you can use for payments like Square, 2checkout, and AmazonPay. All these features can be considered by the ecommerce payment platforms available for both national and international transactions.
What are the modes of payments in ecommerce payment platforms?
There are multiple modes available for ecommerce payment platforms available in the market. Having a single mode of payment will not be beneficial for the merchants as it reduces the customer range.
● Credit and debit cards – When it comes to the concept of credit and debit cards, the payments are made with a simple card for online transactions.
● Net banking – Net banking is a technique that allows you to transfer money by accessing the bank online. The data offered by the banks are secured in a safe environment. The ecommerce payment platforms access them with safety and security.
The other modes of transactions available include integration with other online payment platforms like GPay. Having a wide range of options in your ecommerce payment platforms can improve customer access. Since there is heavy competition among the merchants, improving their site with as many features as possible is necessary.
What are the advantages of E-Commerce payment platforms?
Some of the major advantages of implementing the ecommerce payment platforms into your website and application have been listed below.
● The ecommerce payment platforms can secure the transactions and speed up the process of purchase.
● The ecommerce payment platforms offer a chance for merchants to contact international customers and sell their products.
● They have been used to reduce the formalities and time between the money transfer between two parties.
All these advantages have played a major role in creating a perfect environment within your website.
Why choose Oceanpayment?
When it comes to choosing one among the multiple platforms available in the market, Oceanpayment can help you. The experts analyze and understand the requirements of your website or mobile application before installing suitable platforms. All these are customized to meet your requirements but have a decent budget based upon monthly payment systems.
A payment gateway is quite similar to a physical checkpoint, except that it checks and validates your customers' payment information through online portals. Owing to the increasing security concerns, reliable and feature-rich ecommerce payment platforms have become a necessity.
Thales Data Security Report from 2018 showed that 75% of the retailers in the US had at least one failure with cybersecurity in their online stores.
Since customers are becoming more and more concerned about their information's safety, it's important for ecommerce platforms to have high-quality payment gateways.
In this article, we discuss one such payment gateway, namely Oceanpayment.
Mechanism of a Payment Gateway
When your customers pay in your online store using their debit card or credit card, a payment gateway initiates the following cascade of events.
Collection: First of all, a payment gateway securely collects the customers' card details. When a customer checks out, they are taken to a payment page that your payment gateway has provided. Alternatively, the payment page could transfer customer details to the payment gateway.
Transfer: The payment gateway gathers this information and transfers it to the payment processor. A payment processor further processes this payment, completing the transaction.
Authorization: Once the credit or debit card information passes through the cart network and goes to the issuing bank of your customer, the transaction's authorization will be sent to your payment gateway. Consequently, it will inform your customers and you that the transaction was successful.
Types of Payment Gateways
Typically, there are three types of payment gateways:
1. On-site Checkout, Off-site Payment
In this kind of payment gateway, the customer checks out on your website but enters their payment information on the third-party gateway site. So, the gateway takes care of payment processing.
If you are a small business or don't have robust functionality or security on your website, it's best to use such a gateway. In this way, your site will not have to collect or handle sensitive information and risk a breach.
Third-party gateway sites are encrypted and have matchless security. Thus, your customers' information is in safe hands.
The downside to using these types of ecommerce payment platforms is that you won't have full control over your customers' user experience as there's a third-party site in the loop.
The gateway's quality and user experience will determine your customers' satisfaction to a certain extent.
That's why it's important to make an informed decision when choosing a payment gateway.
2. Redirects
Redirects refer to giving your customers different payment options. For instance, the payment gateway may take your customer to the PayPal payment page if that's your customer's preferred method of payment.
This process will then be considered a redirect.
The advantage of these ecommerce payment platforms lies in their simplicity. As a small business, you can use Redirects to ensure security and convenience without doing the hard work.
PayPal or any other payment method that the customer redirects to will handle the security and other aspects of payment.
The downside is that you will not have full control over your customers' experience. Plus, they will have to go through an additional page to complete their payment.
3. On-site Payments
These payment gateways are better for large-scale businesses since their websites are robust enough to handle payments completely. The payment and checkout take place on the ecommerce store's system.
In this way, you have more control over the customers' experience. You can make necessary changes and upgrades in the payment process to reduce the cart abandonment rate and boost customer satisfaction.
But, you also have more responsibility now since you need to offer convenience and security to your customers. If you have a high sales volume, you need to keep the additional responsibility in mind before you opt for this type of payment gateway.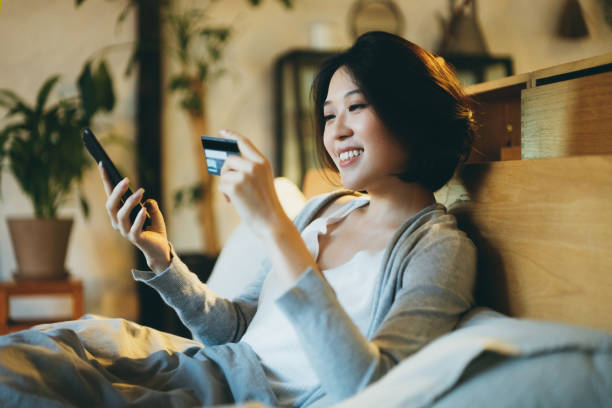 Oceanpayment: Best Payment Gateway for Ecommerce
As the size and reach of your business expand, your needs will increase too. Therefore, you need a payment gateway that also encompasses other aspects of ecommerce, such as card processing, alternative payment methods, risk management, and omnichannel payments.
Oceanpayment is an all-in-one suite for ecommerce store owners and merchants that offers multiple payment processing and handling solutions to a wide selection of industries.
The service provider supports TV, mobile, desktop, and other user interfaces, allowing your customers to make payments through their preferred channels.
Here's why it stands as a winner compared to other ecommerce payment platforms:
Comprehensive Solutions in a Unified Platform
Whether you're a small business or a large-scale ecommerce site, you would obviously not want to take upon the hassle of managing or paying for multiple platforms. Suppose your business is based on a B2C model. You will need a platform that facilitates payments for your customers.
Now, what if you want to offer your products to customers across the border? They might have different payment preferences or other issuing banks. Should you now get another platform's services to cater to these customers? Fortunately, with Oceanpayment, you don't have to do this. It offers a multitude of solutions for customer business models, B2C and B2B — all in one platform.
Facilitates Gateway Stacking
Most of your customers probably use MasterCard or Visa. But what if a certain fraction also uses American Express or other cards? If you don't have appropriate payment options for them, they will abandon their carts, leading to lower revenue generation and poor customer retention.
You certainly don't want that.
Oceanpayment offers card payments and alternative payments to ensure all your customers have payment options that suit them.
Maximum Uptime
Oceanpayments' PCI Level 1 Gateway has a maximum uptime, which means your customers can pay whenever they want without having to wait or experiencing poor processing speeds.
Conclusion
Gone are the days when customers would keep coming back to you because there was no other choice. Today, there are tens, if not hundreds, of other businesses that offer the same service or sell the same products as you do.
So, it won't take your customers long to lose their loyalty to your store if you don't give them reasons to stay. Employing the right ecommerce payment platforms and offering multiple payment options are excellent ways to retain customers and ensure their ultimate satisfaction.