Scan QR Code: Wechat Pay Payment Method
Making payments through WeChat pay QR code has proven to be effective and easier than money-based transactions. Oceanpayment offers you the best WeChat payment method with low charges and fast transactions.
Among the multiple payment techniques, this is one of the leading digital Wallet services based in China. WeChat pay QR code has gained more popularity in recent times due to their easy access and efficiency. With a population of nearly 400 million users, the WeChat payment method has constantly been competing with the AliPay payment technique. They are widely used in Android and iOS based operating systems. The WeChat payment method was introduced during the year 2013, and currently, they are one of the leading digital valid services. Before choosing their Technology, it is necessary to understand in detail about WeChat pay QR code and how to use them.
How can foreigners have access to WeChat payment methods?
WeChat payment method has been expanded to nearly 300 banks globally, and it supports multiple foreign credit cards. Some of the common methods include JCB, Visa, and MasterCard. The WeChat pay QR code is available for both Main Land and other bank cards that can be bound with visa credit cards through the regular card binding techniques. All of these techniques are digitally successful, and they are gradually expanding towards each tree within the globe for creating a global token in the payment transaction. Among such requirements, they have also initiated the latest WeChat pay QR code service. This allows both the merchants and purchasers to create transactions easily and quickly.
How does WeChat pay for QR code function?
Whether you are a seller or person purchasing the products, having a WeChat pay QR code will be suitable. Most merchants and other days use this latest WeChat payment method with QR code to collect their money. Setting up a WeChat pay application with a QR code is quite simple. All you need to do is install the WeChat pay QR code application and create a code for your bank account. The QR code can also be your mobile number in WeChat payment method. After receiving the QR code, take up and place it in your shop for easy scan and cashless payment transactions. Having a WeChat pay QR code makes it simple for you to receive payment from multiple customers. The transactions are not just limited to the local people but can also be used on online sites for receiving transactions. All you need to do is sign up with the Wechat payment method as a merchant to receive the code.
Benefits of Wechat pay QR code
Using a Wechat pay QR code can cause a lot of benefits, including some of them that have been mentioned below.
● The WeChat payment method reduces the requirement to carry cash everywhere.
● The transactions are faster and efficient in terms of accurate results.
● The personal details are secured and delivered by the WeChat payment method only in case of legal emergencies.
● Any stolen ID when reported, is immediately blocked for usage in the WeChat payment method.
Along with them, if you are trying to pay through the WeChat pay QR code then all you need to do is install the WeChat pay QR code application and scan the QR code. Enter the transaction amount and the pin. After the password, the payment will be completed, and the confirmation will be sent to the mobile phones and application.
Advanced Technologies have made the money transaction here, and with a payment gateway like Oceanpayment, you can access most of the WeChat pay QR code with ease. The security of the transactions is exceptional, and hence the clients can visit our website anytime. Along with the WeChat payment method, we also offer a variety of other payment techniques suitable to meet your requirements.
In the past ten years, the mobile payment industry has developed fast. The global outbreak of the epidemic has promoted the strong growth of mobile payment transactions. As the world's largest mobile payment market, people only need to bring a cell phone or mobile device when they go out in China and enjoy the convenience of mobile payment anytime, anywhere. Among them, scan code payment, as the most common form of payment on the mobile terminal, has greatly pushed the development of mobile payment.
What is Wechat Pay?
WeChat Pay is a mobile payment and digital wallet service integrated into the Wechat app that allows users make mobile payments and online transactions. Through the wallet section and the integrated browser of WeChat, users can perform a variety of transactions using WeChat Pay, including and not limited to: use the app to pay bills, order goods and services, transfer money to other users, and pay in stores if the stores have a WeChat payment option.
QR-Code Payment in Wechat Pay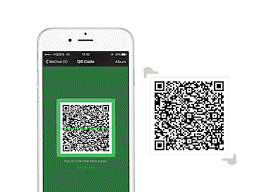 Wechat payment methods include Quick Pay, QR Code Payment, In-App Web-based Payment, In-App Payment to fulfill different payment situation. QR Code payment in Wechat mainly includes online and offline modes to diversify different needs of payment from merchants and costomers. Today we mainly talk about the following two QR-Code based Payment in Wechat:
1. Quick Pay
Quick Pay is one of the main wechat payment method suitable for offline payment scenarios
where Consumers show their bar code or QR Code on WeChat's Quick Pay page to the merchant to scan. Here are 3 Steps to use quick pay in Wechat Pay:
Step 1: Show the bar code or QR Code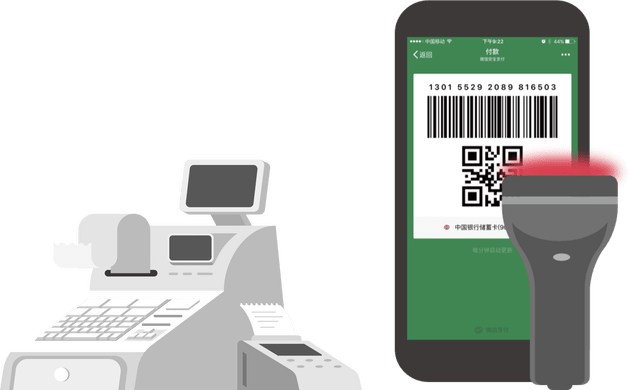 Step 2: Payment completed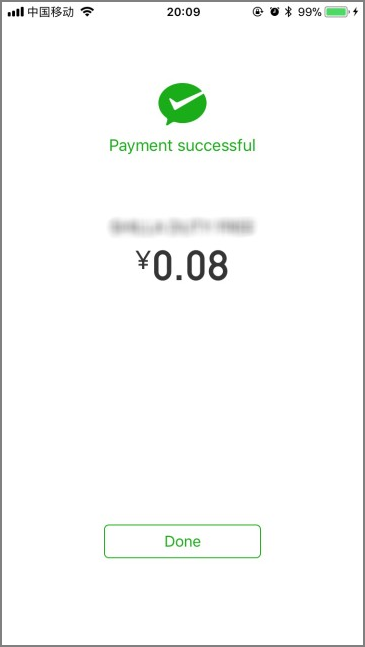 Step 3: Check the payment record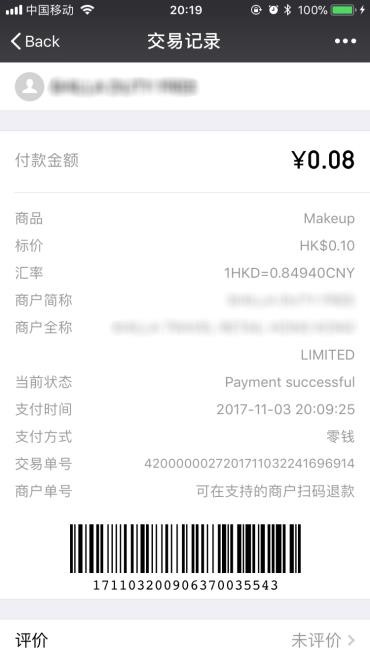 2. QR Code Payment
QR Code Payment is suitable for Online Payments scenarios like websites, physical stores, media advertising. Consumers only need to take out their mobile phones and scan the "QR code" to complete the transaction anytime and anywhere.
How does QR Code Payment work? Here are several tips to follow:
Step 1: Click the Scan QR code in the WeChat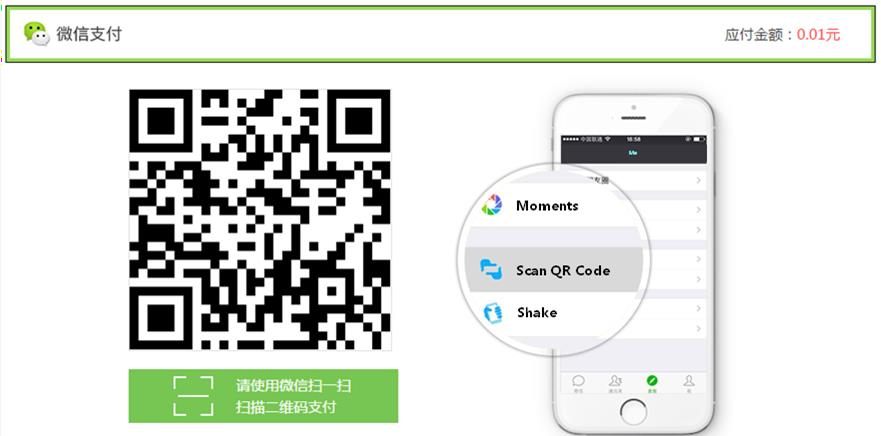 Step 2: Scan the QR code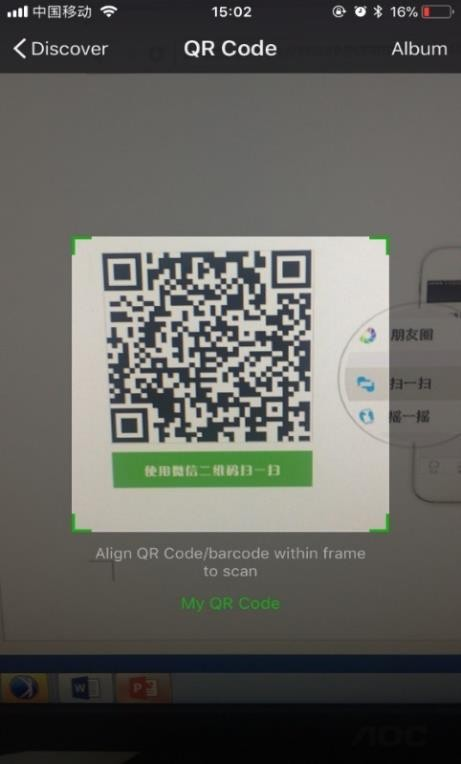 Step 3: Confirm Pay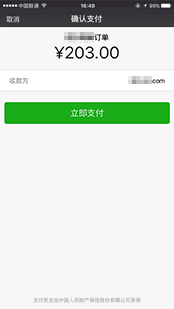 Step 4: Enter password