Learn how to set up recurring monthly billing/payment in an easy way. Find your trusted partner with Oceanpayments for over 500 types of alternative payments across regions.
Despite the development of digital transactions and the monthly billing system, it has always existed among the common people. Online recurring payments have become a common norm in society, and people with credit and debit cards can access merchants to set up recurring card payments. This technique reduces the stress of missing the monthly billing system. Both the customers and merchants can set up a recurring monthly payment to develop their regularity. This Online recurring payments technique reduces the tension among the customers and merchants. But before setting up a permanent monthly billing setup, it is necessary to understand them in detail.
What is a recurring monthly payment?
The recurring monthly payment is a concept that is otherwise popularly known as monthly billing, or automatic bill payment, which is a technique used to pay and collect money regularly. The bill amount is automatically detected from the user's account regularly after the customer accepts online recurring payments. These online recurring payments are completed through credit and debit card linkage with the merchant's accounts. Common examples of recurring monthly payments include cable bills, loan EMI, and phone bills.
What are the types of recurring billing?
There are different types of recurring monthly payment options available in the market. But even among these online recurring payments, there are multiple types available. Some of the common online recurring payment types are listed below for your reference.
Fixed Bill – Here, in this recurring monthly payment option, the amount is paid every month since there is no change in the bill. Some of the examples of fixed monthly billing include gym membership and EMI.
Variable bills – In this type of monthly billing, the bill amount might vary depending on the situation. They are commonly divided into usage-based monthly billing and quantity-based monthly billing.
Depending upon the type of merchant's business and the customers' requirement, the online recurring payments are made.
What are the advantages and disadvantages of online recurring payments?
The major advantages of online recurring payments include,
● These recurring monthly payments occur only when permission is offered by the clients. The customers can cancel the online recurring payments anytime to avoid or halt the payments.
● It ensures regular and recurring monthly payments from the customers. The merchants can relax about the strenuous process of monthly billing and collections.
● Recurring monthly payment improves the cash flow and reduces the budget wasted on separate money collectors.
● The online recurring payments always retain the specific amount in the account to avoid misinterpreted spending.
Some of the disadvantages of online recurring payments include,
● Loss of payment when the cards alter or when the customer does not pay the recurring monthly payment in the account on time.
● Altering the monthly billing errors can be pretty difficult. So getting back the refund can be a challenge and time-consuming for the customers.
● Sometimes the merchants will be forced to halt the services when the online recurring payments are canceled.
How to set up an online recurring payment account?
These online recurring payments can be set up with online payment gateways like PayPal. The merchants can avail these advanced monthly billing options from the service providers with a regular charge to install them and connect their customers. The customers can also connect the applications with their bank accounts for a safe and secure transaction based upon their monthly billing. The customers will always retain the transactions, and the online recurring payments can be set up using credit and debit cards. If you want to cancel the online recurring payment, the first step would be to log inside the portal and all the settings. It is a better option to inform the merchant about the services to avoid clashes regarding the monthly billing.
The monthly billing merchants can also contact online portal providers like Oceanpayment to ease their linking process with multiple customers. Oceanpayment does not restrict your online recurring payment options with a single application and offers customized options. So from PayPal to WePay, there are multiple options available for the customers to pay their online recurring payment with us.
Businesses can set up a periodic mode of payment called online recurring payments. This payment model allows every type of business to charge its customers at scheduled intervals. For example, the payments could be monthly, bi-monthly, weekly, or even annual.
This billing method is used in subscription businesses that periodically provide a service, product, or goods to customers. The customers have to provide their credit card information and agree to terms and conditions regarding service use, cancellation policy, payment policy, etc.
After that, payment is deducted from their account periodically.
Recurring monthly payment also benefits a wide variety of businesses. Thus if you also wish to set up monthly billing methods for your customers, here is a detailed guide.
What Are Recurring Payments?
Many businesses that wish to expand their markets globally make use of online recurring payments. This way, they do not have to chase down the customers to make payments.
Online recurring payments, also called recurring bills, are a payment method by which businesses repeatedly charge their customers for services or goods. The automatic payment is made from the customer's account after a specific period.
The terms and conditions for recurring monthly payment include the subscription's duration, usage, cancellation policy, etc. The two types of online recurring payments are fixed billing and variable monthly billing.
Fixed Billing
Businesses use fixed billing to collect a specific sum of money from their customers in every payment cycle.
It means that the businesses offer a fixed price for the use of a service or product. For example, you subscribe to an editing app. It charges you $30 every month.
At the end of each month, the company will deduct $30 from your bank account. This type of monthly billing is called fixed billing. Some examples of fixed billing include newspaper and magazine subscriptions.
Variable Billing
Another type of online recurring payment includes variable billing. The sum of money that the business collects varies according to the customer's usage in variable billing. For example, utility bills always vary according to your usage.
Other examples of online recurring payments include cell phone bills, gym membership subscriptions, magazine subscriptions.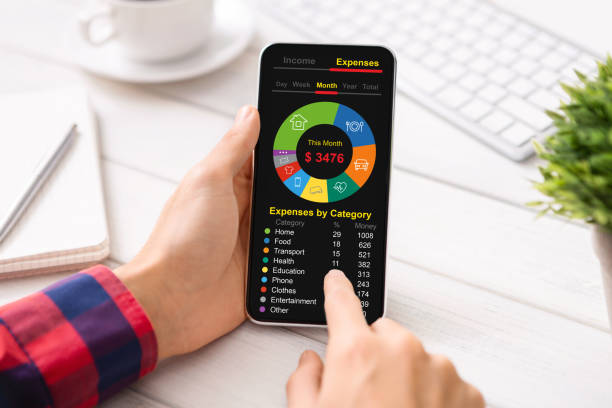 What Types of Businesses Use Recurring Payments?
Many businesses set up online recurring payments to save their time and to generate stable revenue. For example, businesses that deliver goods periodically use monthly billing. From subscription boxes to Saas, everything uses recurring payments.
From florists that deliver weekly floral arrangements to newspaper offices, a wide variety of businesses have now opted to use a recurring monthly payment model.
Even service providers such as telecom businesses provide usage-based variable billing methods. In addition, magazines, newspapers, and book subscriptions involve online recurring payments.
Some other examples of businesses that use monthly billing include gym memberships, SaaS apps like Dropbox, and Google Apps use recurring monthly payments.
Why Should Businesses Accept Automatic Payments?
Online recurring payments benefit businesses and merchants in many ways. The monthly billing process allows businesses to accept payments cost-efficiently as it saves transaction fees.
If a business makes more transactions, it has to pay a higher transaction fee, which means they lose more money with every transaction. This is where online recurring payments help save the transaction fee of large-scale businesses.
Businesses should also accept recurring monthly payments because it is a more convenient and faster way of receiving payments. Here are some other advantages of monthly billing for businesses.
Helps Retain Customers
Many customers prefer to pay through recurring monthly payment models because it sets up a regular payment schedule. Such periodic payments provide a guarantee to the clients that their bills will be paid on time. They do not have to make payments each month.
The comfort and ease provided by automatic payments help retain customers because they do not end subscriptions when their bills are paid timely. Instead, they receive the goods or services in exchange for automatic payments, which they do not have to make manually.
Saves Your Time
Businesses do not have to create invoices when it comes to online recurring payments. Creating manual invoices takes more time and effort.
When businesses receive automatic payments from the customer's account, it saves their time as they spend less time invoicing bills.
Generates Stable Revenue
Monthly billing helps businesses to generate stable revenue as they get paid on time. Also, businesses can calculate their income by knowing exactly when they will receive payments from every customer.
Moreover, recurring monthly payment helps improve cash flow as the businesses receive specific income every month.
Greater Security
Online recurring payments provide greater security to businesses and customers. The billing softwares offers high-level security and encryption of personal payment information. Thus, recurring monthly payment is a safe and reliable method of paying bills.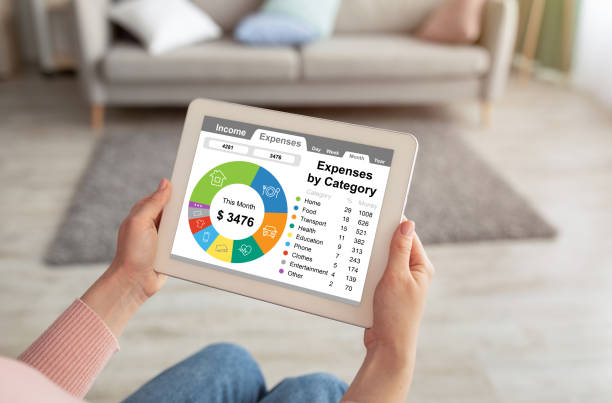 Set Up Monthly Billing with Oceanpayment
You can set up online recurring payments to collect money from customers automatically. All you have to do is find a global payment service such as Oceanpayment.
Oceanpayment provides simple, safe, and convenient payment methods for all types of businesses. This service has served thousands of merchants by providing alternative payment methods, card processing, and more.
To set up monthly billing for your business, all you have to do is contact Oceanpayment by making a call, or you can get in touch with them through their contact form.
Oceanpayment offers about 500 different payment methods that your business can use to receive automatic payments from your clients. Moreover, such a global payment service will help you improve sales revenues by 30%.
The Final Words
Businesses from across the globe make use of recurring monthly billing to receive payments from their customers. This payment model ensures timely payment from all your clients.
Therefore if you also wish to receive the many benefits of online recurring payments, join Oceanpayment to receive monthly bills through secure and convenient payment methods.