Oceanpayment is the best online payment processor serving globally with its effective transactions, mobile payments, simplest and easiest integration.
In this current world filled with technology and issues, online transactions and online shopping has become common among people. These transactions are usually carried out with the help of online payment providers and Online payment processors. Having a gateway payment processing is necessary to ensure the security of the transaction. Online payment processors like WeChat, Google Pay, AliPay, and others can improve the form of transactions.
What is an online payment provider?
When it comes to Online payment processors for your online shopping website portals, it is necessary to have a proper gateway payment processing system for money transactions. So to ensure such a transaction, the merchants subscribe to the online payment providers who offer secure gateway payment processing systems. So ranging from Shopify to Amazon, the online payment processors are necessary to secure the money transfer.
The online payment providers offer merchants and business people a chance to receive money from all their clients. Each client using the online payment processors might choose a preferable mode of transaction like net banking, UPI transaction, and mobile banking. The online payment providers install a common gateway payment processing system to accept money from multiple banks and credit them into a single bank account of the merchant.
What are the functions of online gateway payment processing systems?
As we have seen, online payment providers use payment gateways to transfer money. Some of the features offered by the advanced online payment processors have been listed below.
● The online gateway payment processing systems are responsible for creating a connection between the merchant and the customer.
● The online payment processor acts like a bank that offers authorized transaction services to avoid security breaches and loss of money.
● The online payment processor improves the selling point of the merchants. The online payment providers develop and maintain the ecosystem of the online businesses.
● online payment providers offer advanced gateway payment processing systems that can avoid chargebacks, repayment, and security issues.
What are the features of an online payment provider?
An online payment providers is responsible for combining all the client's accounts into a single merchant account. The gateway payment processing systems offer a chance for the clients to secure their transactions before purchase. Some of the features of online payment providers have been listed below.
● Price – The gateway payment processing systems are free for most clients. But they may charge for each transaction with the merchant. The good online payment providers will offer a customized solution for the merchant with a decent budget.
● Security – An online payment processor system will not store the personal details of the customers. The online payment providers will not reveal these details unless there is a legal requirement.
● Speed – The online payment processor system used will ensure that the transactions are faster. The online payment providers offer a one-step security system like OTP for approving the transaction.
• Comfort – The gateway payment processing systems offer comfort and easy access to all the above features. This easy access online payment processor system-based technique will allow the general population to purchase online. Their technological knowledge does not matter with these online payment providers.
Why choose Oceanpayment?
Oceanpayment is a well-experienced online payment providers that offers a variety of gateway payment processing systems. Each client or merchant is provided equal importance when designing their customized online payment processor system. The price of the products is pretty reasonable. The security of the gateway payment processing system is created with top-notch quality. With Oceanpayment, the merchants can be confident about their transactions. This secured online payment processor system will create trust between the merchant and client.
A company or e-commerce store should know the importance of online payment gateways to ensure the excellence of user interface and accessibility with the app or website. If gateway payment processing is not virtuous then you will lose the trust of your customers and eventually sales come to an end. In this article, we will mainly introduce you the online payment processing service of Oceanpayment, let's get started.
Online Payment Terminologies
Payment Gateway
Oceanpayment is a payment gateway service provider that takes online payment requests from your website and directs them to our payment processor. You can suppose our payment gateway as the digital machine in which you have to put your card in, at the grocery store.
Payment Processor
As online payment processor, Oceanpayment offers service that checks buyers' credit card details and checks if they have adequate funds available in their account to cover the transactions. If they have enough funds, then the transaction is accredited and the funds are shifted from the customer's account. The status of the transaction is moved back to our payment gateway which delivers a message to your website. Our gateway payment processing will provide you with all the equipment that you will require to accept in-person payments such as a card swiper.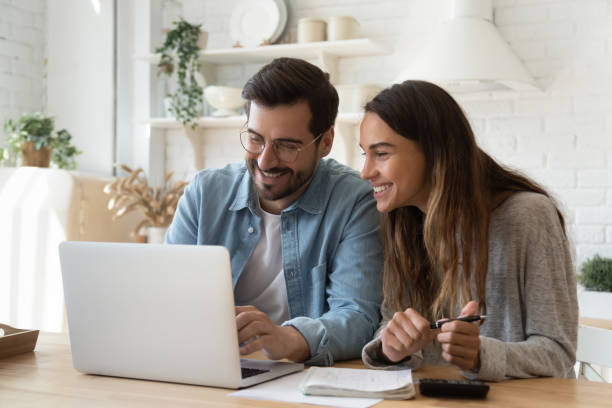 Important factors for choosing Oceanpayment as an Online Payment Processor
Effective Transactions
Oceanpayment ensures secure and effective transactions, according to your payment methods. Our checkout procedure uses a third-party shopping cart that is enrolled with the procedure designed in the cart. Our payment gateway allows the retailers to eliminate unwanted form fields for a simple checkout. Retailers are expected to boost the conversion rate by 50% by removing terminations.
Secure and Safe Ways for Customers
Our payment service allows websites to customize the payment process to showcase their brand's typeface, logo, and color palette. Our payment service is certified by PCI-DSS information security standards. PCI is delegated by card brands, but it is governed by the Payment Card Industry Security Standards Council.
Simple Integration Process
As online payment processor, Oceanpayment delivers comprehensive instructions on integrations with popular e-commerce platforms like WooCommerce, Shopify and Magento, etc. Our gateway payment system does not mess with the website's UX and does not make it a slow payment process. Our payment gateway is the easiest way and beneficial for the clients to make payments from our service where they can choose the payment method of their choice.
Mobile Payments
As online payment provider, Oceanpayment offers mobile payments that enable clients to transfer money by using their mobile phones. Mobile payments are powered by our payment processors and they are optimized for different mobile devices such as tablets or smartphones. Our digital wallet has changed perspectives by helping and supporting the clients to pay through mobile with our online payment system.
Easy Chekout on All Devices
Oceanpayment payment services are optimized and encrypted to provide safe and secure checkout on all devices. It has been reflected that 79% of mobile users used to buy products through online payment methods and 62.24% of people have bought mobile phones in the year 2021. That is why we have set up a safe and boosted system that provides enhanced checkout experiences to our users across all the devices and networks globally.
Multiple Features
As online payment service providers, Oceanpayment offer a bundle of features and services to the clients depending upon the needs of their business. If the retailers are offering their services around the globe, our payment system has a global solution for it and accepts several payment methods via credit cards, debit cards, master cards, and multiple currencies globally. Our payment gateway supports electronic invoicing, all payment methods, email/texts reminders, and alerts.
Fraud Prevention and Alerts
Oceanpayment is a globalized online payment processor and system which is designed with secure encryption and anti-fraud software service that keeps your information safe and authorized within its premises by using our service. We have a unique and established optimized environment for your business to grow rapidly.
24/7 Support Desk
Usually, payment gateways are limited and users have to fix their problems themselves, but this is not true with our service. We are providing live technical support to our clients where they can talk and ask about their queries within standard working hours so they can resolve their issues within less time.
Conclusion:
As the world is rapidly making progress in the world of technical development of upgrading online businesses, it is becoming crucial to set up online businesses with online payment processors. Oceanpayment is the best online payment processor serving globally with its effective transactions, mobile payments, simplest and easiest integration process, multiple payment methods with reasonable fees, providing 24/7 services with versatile features and easy checkouts on all devices. For more details, please contact us here.