Recurring card payments are sensitive to information that needs to be protected by the merchant. Offer your customers recurring credit card payments facilities to set up recurring payments with advanced security features from Oceanpayment.
Recurring card payments is a technique used by merchants to regularly receive money from the customers from their debit and credit cards each month. A recurring credit card payment facility is essential for merchants who offer recurring services to the customers like financial setups, mobile payments, and monthly EMI loans. Regardless, its applications are useful for the merchants to avoid stressful interactions with the customers to get the money each month. Such Recurring card payments are widely used in most online streaming devices. The set up recurring payments remain until the customer personally cancels it.
What is a recurring card payment?
Most people often confuse recurring card payment with direct debit. The direct debit techniques are used to make the payments only once. When clients set up recurring payments, the amount will automatically be debited from their account with a simple notification. The recurring credit card payment technique, otherwise popularly known as the CPA ( Continuous Payment Authority), is available for online and in-person transactions. People normally set up recurring payments to,
● Pay a fixed recurring card payment to the merchants every month like in Netflix and EMI.
● Pay a certain recurring card payment irregularly to the merchants like credit card payment and mutual funds.
● Set up recurring payments for a future one-time payment like one-time loan settlement.
Benefits of recurring card payment
Implementing a recurring card payment technique is essential to improve sales opportunities and organize cash flow from the customers. So normally, the customers set up recurring payments with the CPA to perform transactions that need clearing on a particular date. Some of the common examples of set up recurring payments include subscription renewal and top-ups. But one of the most common disadvantages with the recurring credit card payment technique is that sometimes the cards might be lost or canceled, which might easily result in payment loss.
How to gain access to recurring credit card payments?
Most merchants prefer to set up recurring payments to avoid the financial hustles. Even though it seems like a complicated technique, recurring credit card payments can be implemented after receiving a standard payment from the customer. After receiving regular permissions from the customers, the merchants can set up recurring payments. The customers will have the reins to stop the recurring card payment anytime.
The merchants can also contact external online transaction or payment gateway providers to install the recurring card payment technology on their applications and websites.
How to make the right choice to set up recurring payments?
When it comes to recurring card payments, there are multiple options available. While CPA supports recurring credit card payments, other models like Direct debits are used in transactions between banks and other legal, financial sectors. So before you go out and set up recurring payments, it is necessary to consider the multiple recurring credit card payment options in the market. The CPA-based recurring card payment techniques are easy, faster, reliable, and flexible.
Why choose OceanPayment to set up recurring payments?
Even with CPA-based recurring card payment techniques, there are multiple options available. Oceanpayment offers a customized solution on how to set up recurring payments with your customers. The merchant's recurring credit card payments and charges are also customized depending upon their requirements. The recurring credit card payments techniques are flexible with a low budget and higher customer retention. The personal details of the customers are protected in our recurring card payment technique.
When you sell online, you have to accept credit card payments, as many businesses use these to pay for goods and services. For some subscriptions business, you also need you also need payment processing providers to handle recurring billing so that credit card information is securely protected through each step of the process. Oceanpayment offers you a one stop payment solution when dealing with recurring credit card payments, in this article we will mainly talk about the definition of recurring card payments and explain how to set up recurring payments for your business as well.
What is Recurring Credit Card Payments?
Recurring credit card payment also referred to recurring card payment, is an authorization provided by the customer that permits the merchant to take payments from them by either debit or credit card. These payments will remain in force until the customer cancels the arrangement.
Recurring credit card payments can be set up online, in person or over the phone. To give a merchant a continuous payment authority on a card account, the customer provides their debit or credit card details, rather their bank details, which would normally be used to set up a Direct Debit.
Recurring credit card payments enables the merchant to take payments from a customer's account on dates of their choosing, and for different amounts, without seeking further authorisation from them.
Recurring card payments are more likely to fail than Direct Debit payments, leading to revenue loss, as well as unhappy customers. Reasons include cancelled cards (cards are often lost or stolen), expired card details or customers hitting spending limits.
Payment failure rates vary, but for Recurring credit card payments they tend to be greater than 5%.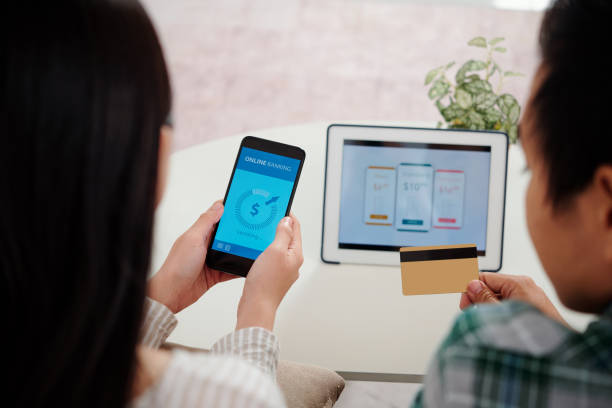 How to set up recurring credit card payments?
Here are some tips for you about how to set up recurring card payments:
1. Find a recurring billing solution
Even if you already have a credit card merchant account, you'll still need an interface that manages your recurring credit card billing. For a low monthly cost, you'll also be able to manage your customer database, run one-time transactions, invoice, and set up recurring billing schedules from one interface. These software providers can also help you set up a merchant account, if you don't have one already.
2. Introduce the option to your customers
Most of your customers will be well versed on how to use recurring credit card billing on their end, but you will want to let them know that you now offer the popular payment option. Most will be happy to hear that you're going out of your way to simplify their bill payment process and will be eager to sign up. We've created a set of email templates to help you launch electronic billing to your customers.
3. Collect payment information
You may already have credit card information for your customers if you're processing one-time payments, but if you don't, you'll want to collect it for your recurring billing solution. Aside from the advantages of recurring billing, uploading your customers into the solution also gives you the power to manage their contact information, company information, and more.
4. Receive authorization
Receiving proper authorization from your customers is as important as collecting the payment information itself; plus, it gives your customers peace of mind that you're ensuring you get the schedule they requested correct. Authorization for setting up recurring credit card billing can come in various forms (email, voice, etc.), and is important to always keep on file. Download our free payment authorization form templates here.
5. Set timing, frequency and amount Once you have your customer's payment information and authorization in-hand, you're ready to set up the recurring billing schedule.
Consumers have made it clear that they want recurring credit card billing as a payment option, and many businesses have answered. If you're a business owner, contact us to learn more about how recurring credit card billing can help grow your business.