To make regular payments, a global gateway for credit card processing has to be set up. Opt for the professional service of Oceanpayment to develop your business.
When it comes to e-commerce, making online payments has become a necessity nowadays. Nothing in this world can now function without the global payments credit card processing system that supports online transactions. The Global Gateway credit card processing services are responsible for connecting the merchant with the customer. While running a business in the online platform, the merchants receive the amount from the client through multiple payment modes. There are multiple options available from net banking to credit cards, that make it difficult for the merchant to maintain and track the payment. To avoid such situations, the global payments credit card processing systems are used. Let us now take a look at these systems and how they function.
What is a payment gateway?
Payment gateway is technical software that is usually integrated with the merchant website. This technology permits the clients to use any mode of transaction like the Global Gateway Credit Card processing technique to transfer the money. This payment gateway ensures a secured transfer of money from the client to the merchant's bank account regardless of the transaction mode. The global payments credit card processing technique makes the transactions more secure and faster.
How does the payment gateway work?
Before understanding the concept of Global Gateway Credit Card processing, you should now understand how the client and merchant work. A merchant is the business owner and receives the money through online transactions. The clients are people who are globally prepared to purchase the product from the merchant through Global Gateway Credit Card processing.
But it is physically impossible for the clients to use the same mode of transaction, especially on a global basis. Some might go for the Global Gateway Credit Card processing, while others might choose a debit card and digital wallet-based processing. Sofia The Merchant can install a payment gateway that permits multiple transactions from the client. Whether it is a global payments credit card processing technique or any other form of the transaction the money will reach the merchant account safely from the client.
This technique also reduces the barriers between currencies. The online gateway providers also offer integrated payment gateways. This technique allows the Global Gateway Credit Card processing services to integrate with local payment applications like we get and AliPay.
Benefits of using a Global Gateway Credit Card processing service
Implementing the global payments credit card processing technique can improve the transaction and trust existing between the client and the business owner or Merchant. Some of the common benefits offered by the latest global payments credit card processing gateway have been listed below.
● The Global Gateway Credit Card processing allows merchants to receive money from global clients with no restrictions on currency alterations.
● The global payments credit card processing gateway reduces the issues within the transaction like payment cancellation and payment for adding techniques.
● The merchants can feel relaxed with the financial aspects of the business due to approved cash transfers and automated cashback on cancellations.
All these benefits have made the process of Global Gateway Credit Card processing a phenomenal concept. The transactions are quicker and more reliable nowadays due to the global payments credit card processing.
Why choose Oceanpayment?
Oceanpayment is a leading Global Gateway Credit Card processing software provider. By integrating merchants' accounts with a global payments credit card processing gateway, we offer you a chance to earn excess money. Our services can break the barriers between the clients and the merchants during international transactions. We, as a team, are prepared to offer Global Gateway Credit Card processing services as per the requirements of the clients. The transactions are secure, and the plans chosen by the merchants can be renewed every month.
Ecommerce has removed boundaries and limitations of international shopping. Therefore, someone sitting in the other corner of the world can buy something from the US or China. However, to facilitate global payment processing, a payment gateway is required.
A global payment credit card processing gateway allows you to accept payments from customers all around the world. Traditionally, payment gateways operate separately from merchant accounts.
However, modern advancements have allowed global gateway credit card processing tools to be integrated with multiple platforms as all-in-one solutions. Below, we discuss the scope of Oceanpayment, a global payment processing service, and how it benefits your online business.
What is a Payment Gateway?
A payment gateway is a bridge between retailers and customers, authorizing and allowing global payments. The gateway ensures the security of the customer information, such as credit card details.
Nowadays, most successful retailers have partnered with payment gateway services for seamless payment processing as it has a number of benefits besides a more expansive customer reach.
Benefits of Global Payment Processing
Having a global gateway credit card processing tool at your disposal is immensely helpful, especially if you focus keenly on customer satisfaction and want to offer only the best services.
Here are some benefits of incorporating a payment gateway in your ecommerce workflow:
Secure Transactions
Insecure transactions do not only come at a risk of your customer losing their credit card details but also identity theft. Did you know, according to 2014 data, 15 million people in the US have their identity used wrongfully every year? That incurs a loss of 50 billion dollars.
Although the situation has gotten much better in the past few years, customers are still reluctant to enter their credit card details online if they are not fully certain of the merchant's security standing.
Therefore, by having a global payment processing gateway, you can ensure safe transactions for your customers and increase their trust in your business.
Expanded Customer Base
If you were previously only offering your services in your home country, you can now expand it to a global audience. With a global payments credit card processing solution, you can enable shoppers from every corner of the world to access your store.
In this way, your annual revenue increases.
Faster Transactions
Customers tend to leave the checkout page if the transactions are slower. However, if you are manually processing transactions, it will come at the cost of slower operations and abandoned carts.
Meanwhile, a payment gateway increases the transaction speed and allows your customers to make purchases without having to wait long.
Shopping Cart Integration
Most payment gateways have shopping cart software in their solutions. Therefore, your customers can choose a product, add it to the cart, and pay at checkout. The shopping cart does everything from calculating the sales tax to shipping charges.
So, you do not need an employee to be present to finalize the purchase. Customers can shop from your store conveniently, irrespective of the time of the day or their geographical location.
Multiple Payment Options
Many online retailers lose customers because they only accept major credit cards. However, with a competent payment gateway, you can offer your customers a comprehensive range of credit card options, prompting them to finish their purchase.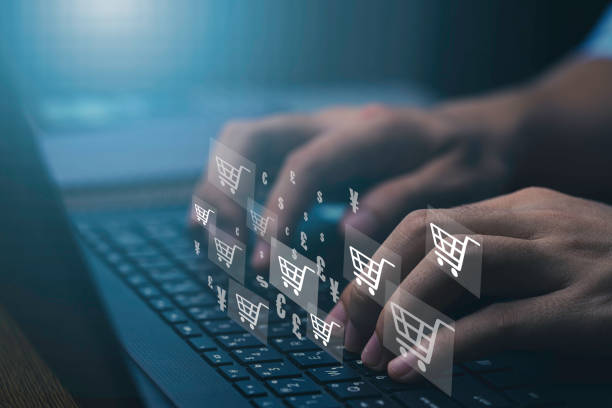 How Does a Payment Gateway Work?
A payment gateway allows secure, fast, and convenient purchases. Here is how the process works:
A customer clicks on 'Buy Now' and adds the product to the cart.
When they click the checkout option, the platform takes them to a payment gateway.
The customer enters their credit card details here.
The payment gateway will send the customers to a secure page to authorize the transaction. In most cases, this is a one-time verification pin sent to the customer through their bank.
After the payment gateway has approved the payment, the customer's bank checks their account to determine if the transaction was indeed successful or not.
If it was successful, the payment gateway sends a message to the customer informing them their transaction was successful.
If it was unsuccessful, the payment gateway sends a message to the customer informing them their transaction failed.
In the instance of a successful transaction, the payment is settled between the bank and the payment gateway.
Finally, the payment is settled between the merchant and the payment gateway.
All of this takes place in a matter of minutes. The customer soon receives an email or text message confirming that their order has been placed. Depending on the merchant, customers are given an order number and a tracking link.
Choosing a Reliable Payment Gateway
When it comes to selecting a global payments credit card processing service, you have to keep your budget, customership, and industry in consideration.
Oceanpayment is a professionally competent payment processing service provider that lets you globalize your payments, leveraging the latest industry trends to reach a bigger customer pool.
You can customize your global payment solutions as per your business needs. Oceanpayment caters to a number of industries, including but not limited to ecommerce, travel and hotel booking, overseas training and education, games and software, digital content, and international airlines.
Why Choose Ocean Payment?
Ocean Payments stands out from other global payment processing service providers due to the following reasons:
Ultra-Safe and Smooth Payment Processing: Our payment processing gateway comes with the highest level of safety and convenience.
Maximum Uptime: Since our gateway has industry-level uptime, your customers will be able to shop whenever they want.
Support for Open-Source Shopping Carts: Ocean Payment has support for shopping carts, like Prestashop, Woocommerce, Ecshop, Zencart, and Magento.
Impressive Support: Our support team is always at your service, helping you get through any hurdles you have in providing cross-border payment processing to your customers.
Conclusion
A global gateway credit card processing service has become a necessity for today's merchants due to the higher rate of digitization and ever-increasing competition. The more convenient you make the payment and purchase process for your customers, the higher their loyalty and return rate will be.
Oceanpayment can help you take your business beyond the border. Contact us today to learn more about our payment processing solutions and services. Contact sales >>>