International Internet Payment Gateway Processing
Oceanpayment is an expert in international internet payment gateway processing, offering service that suits various platforms, e.g., Shopify, Wix, Shopline, Woocommerce, Magento and more.
An internet payment gateway is the simplest solution for businesses to collect online and digital payments from their website or app. Internet payment processing for online payments is an important part of our daily lives, and we can make payments online through our credit or debit cards and other modes like wallets, net banking, and more.
Paying online is a basic feature that every e-commerce platform offers. They offer a facility by integrating an internet payment gateway on their website. Internet payment processing is convenient and quick, and they are helpful to buy products from anywhere in the world.
What is an Internet Payment Gateway?
An internet payment gateway is a tunnel that helps to connect your bank account with the platform where you need to handle internet payment processing. It is software that authorizes users to perform an online transaction through various payment methods.
It works as a third party that transfers your money securely from one bank account to another.
Benefits of Using Internet Payment Gateway
Using an internet payment gateway isn't just about transferring money, but it also offers other benefits. It allows a merchant to offer a better experience to users.
Here are some benefits of using an internet payment gateway:
• PCI-DSS Wallet helps make the platform secure enough to allow the users to store their personal data on the website or gateway to make recurring payments. For example, suppose you are a regular customer on a website. In that case, you can save your card or bank details on the application or website, and the internet payment gateway will keep it secure from any cybersecurity threats.
• White-Label Wallet – Some payment gateways are helpful to allow customers to make internet payment processing by using mobile wallet applications. This is the current trend that enables users to make transactions by sitting at any place. You can transfer your money from the bank account to the mobile wallet app and use it for internet payment processing.
• Fraud Screening Tools – Many internet payment gateways offer users fraud screening tools to reduce the risk of losing information. These tools include the CVV, CCV, or even AVS, and these tools are helpful to avoid any fraudulent transaction.
An internet payment gateway helps to provide a secure path between merchants and customers for internet payment processing securely, and it requires authentication from banks of both parties.
The best thing about the internet payments gateway is that it allows millions of users to use the platform simultaneously, enabling customers to make purchases whenever they want.
How to Choose Internet Payment Gateway for Internet Payment Processing
It is hard for business managers and owners to choose the best payment gateway for their business for internet payment processing.
The best internet payment gateway offers the following features:
• Multiple payment modes
• Good success rates
• Easy and quick onboarding
• User-friendly and intelligent dashboard
• PCI-DSS compliant security
• Free setup and zero maintenance charges
• Competitive pricing options
Moreover, you need to find a payment gateway that offers several additional features for internet payment processing, including:
• Hosting products and features that help businesses to internet payments processing without an app or website.
• Ability to accept recurring payments for different subscription products of a business.
• Feature to run offers, provide discounts and EMIs to customers.
Why Choose Oceanpayment?
Oceanpayment is a secure, reliable, flexible, and advanced internet payment gateway that helps in seamless internet payment processing. You can integrate it with your business to accept more than 500 payment methods from over 200 countries. It offers services that are helpful for business owners and customers. Integrate it with your business today and make internet payment processing a hassle-free process.
Nowadays, it's becoming easy to open up a store online that goes global thanks to a website, eCommerce Platform or internet payment processing service solutions. But for most internet business, accepting payment online is the most significant challenge which requires a complicated Fintech Solution and technique. To understand what your business needs, we'll mainly talk about what is internet payment gateway and how does internet payment processing work in this article, so that you can get some ideas when dealing with online payments service.
What is an Internet Payment Gateway?
An internet payment gateway is the most important part of any online business. What an internet payment gateway enables is a way for your site to process credit and debit card payments. One is a gateway which processes the credit card numbers and the second method is an internet payment gateway which collects the numbers and necessary information with you needing to run the numbers yourself on an offline credit card machine. Many companies, banks and websites offer this service online.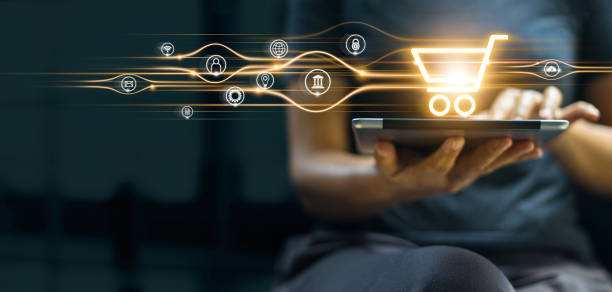 How does Internet payment processing work?
There are three components of any web payment processing platform:
Merchant account: this is a bank account that enables online payment processing for internet businesses. You can receive a merchant account via a payment processing company, an independent contractor, or a large bank. Without it, you would have nowhere to keep the money your customers pay you.
Payment processor: a payment processing company or financial institution handles the transactions between your customers' banks and your bank. They deal with such questions as credit card validity, available funds, card limits, and so on. One more essential function of the payment processor is security. It's the responsibility of a payment processor to check whether card information is correct and to protect you from fraudulent activities. They also take care of various errors, accidental transactions, and incorrect charges.
Payment gateway: this is like an online point of sale. A payment gateway is a mediator between all transactions on your website and the payment processor. It connects your merchant account with credit and debit card issuers like Mastercard and Visa. You need a payment gateway because security measures forbid transferring data directly from bank to bank. So a payment gateway is essential for an internet payment processing system.
The entities involved in online card processing services are the customer, the business, the payment processor, the payment gateway, the customer's bank, and the business's bank. Some web payment processing service providers offer all three components, namely merchant account, payment processor, and payment gateway in one platform. Others combine a merchant account and payment gateway with a third-party payment processor.
Here's how internet payment processing works:
The customer picks up an item and pulls out their card
The merchant submits a transaction
The payment gateway securely sends the transaction to the processor
The processor verifies and approves the transaction
The customer's bank sends money to the processor
The processor sends money to the merchant's bank
The processor sends the status of the transaction to the gateway – either approved or denied
The merchant receives the message of approval or denial
The merchant receives the money for the sold item
Internet Payment Gateway Service Provider – Oceanpayment
Are you looking for an internet payment gateway service provider that dealing with internet payment processing? Oceanpayment has focused on the global payment industry since 2014 and provides customers with professional and easy-to-integrate payment solution for online E-Commerce business. Contact us to get more details >>>