Since the world has become a global village, customers all around the globe opt for cashless transactions, business-to-business payments, e-payments, and other alternative modes of making transactions when they make a purchase on an online store.
Let us learn how a payment gateway works and why you should integrate it into your ecommerce store.
What Is a Payment Gateway?
A payment gateway is a futuristic technology that processes online payments via credit cards or debit cards. This consumer-facing interface collects the payment from the customers and delivers it to the merchant.
Today, online buyers can pay through different payment methods. For example, a payment gateway makes their online transaction successful when customers make an online purchase. These payment gateways accept credit or debit card payments.
Some payment gateways also process various other types of payments such as cryptocurrency etc. A payment gateway works like a checkout portal in online stores. Customers have to provide their payment information to make payments.
It quickly processes this information to carry out the funds transferring process. Thus, online payment gateway integration is an absolute necessity for your online store.
Why Is Payment Gateway Integration Essential for Online Stores?
A payment gateway is essential for processing online credit card payments. It not only processes the payments quickly at a customer's end but also helps the merchants receive their payments safely.
The safety of international payments is of utmost importance.
The online credit card processing provided by payment gateway providers ensures the safety of payment transfers from the customer's account to the merchant's account.
A payment gateway also protects all the entities involved in making the transaction. Thus, it minimizes the risk of data breaches.
Which payment gateway is best for app?
So here is the list of the top Indian Payment Gateways For Mobile Apps!
1. CCAvenue.
2. Citrus pay.
3. PayU.
4. EBS.
5. Instamojo.
6. Zaakpay.
7. Razorpay.
8. Juspay.
9. QPay India
10. ePaisa
11. Kyash
12. BttPay
13. Telr
14. Paytm
15. 2Checkout
16. Paypal
17. IndiaPay
What to Consider Before Mobile Payment Gateway Integration
As we said earlier, there are certain peculiarities you should know about before integrating a credit card payment gateway.
Types of Merchant Accounts to Choose
First of all, let's dive deeper into the notion of merchant account. Such an account enables you to accept online payments and essentially represents an online bank account for your business. It temporary holds the money you receive from sales in your app (typically 2-7 days) and then delivers them to your regular business bank account. In case you plugged a payment gateway system, the transaction is firstly verified by your provider and only then sent to your merchant account.
It's worth mentioning that payment gateway solutions help to facilitate payment processing and maybe an optional choice. In fact, they act as security software which helps to prevent frauds and extend the online payment functionality (e.g. subscription support). At the same time, most merchant accounts allow it's customers to make use of basic online payment functionality and security capabilities.
The merchant account can be opened in banks and integrated with payment gateways if it's necessary and supported by the bank. Another option is to use one of credit card payment gateway providers that offer their customers an all-in-one solution and support merchant accounts (e.g. PayPal and Stripe).
How Does a Payment Gateway Work?
The primary task of an online payment gateway is processing the credit card information of customers that come to your online store. Here is how a payment gateway works.
The customer clicks on the checkout button of your online store. The browser encrypts the customer's payment information and details and sends them to the merchant's web server through an SSL connection.
The merchant's web server sends the details to a payment gateway via the encrypted SSL connection. The payment gateway then sends the information to a payment processor, forwarding it to the card association such as MasterCard or Visa.
The credit card issuing bank or financial institution receives the authorization request before sending a code to the payment processor, forwarding the code to the payment gateway.
Once the information passes through this transaction cycle and reaches your payment gateway, it informs you and your customer that the transaction was successful. This way, a payment gateway ensures that the funds reach the merchant securely.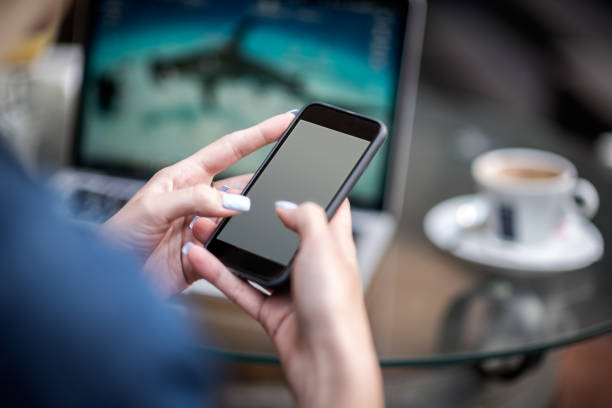 How to Integrate Payment Gateway in Website or App?
The steps involved in online payment gateway integration vary according to the gateway you choose. But there are some common integration steps if you wish to integrate payment gateway in website.
If you want a hosted payment gateway, you must connect your website to the payment gateway and get your SSL certificate. In addition, you will require the payment gateway's credentials, such as a merchant ID and secret key.
If you wish to use an integrated payment gateway, you will require adequate security protocols. You can use readily available modules and extensive APIs.
Payment gateway integration requires you to connect your website with a global payment service that can provide your customers with the opportunity to make direct payments from your website. Here are three basic steps for integration.
Ask a global payment service to issue a merchant account.
Choose a payment gateway that enables you to accept multiple types of payments from various locations and through various channels.
Protect your customers from data breaches and fraud by offering maximum transparency.
Choosing a Suitable Payment Gateway
There are hundreds of payment gateways available today. But before you choose a suitable payment gateway for your website, you must consider a few factors.
Security
Since customers have to provide their credit card information, you must ensure that your payment gateway is authentic and reputable. It must provide a safe checkout process to your customers.
Compatibility
Before finalizing your payment gateway integration, you should ensure that it is compatible with your online store.
Multiple Payment Methods
Your payment gateway should offer your customers various methods of making payments to make transactions more convenient. So you must choose a payment gateway with several payment methods to simplify the payment process.
Oceanpayment | Best Payment Gateway
Customers are always skeptical about security when entering their credit card information online. But if you're running an online business, you must integrate your website with a safe payment gateway to process credit card payments.
Various payment gateways have established a safe means of transferring funds worldwide by combatting data branches, theft, and illegal payment transfer.
Oceanpayment is one such global payment service that manages every payment aspect associated with ecommerce. From managing limited payment methods to risk management, Oceanpayment efficiently provides merchants with customized payment solutions to resolve every type of payment query.
Oceanpayment's payment gateway also offers more than 500 alternate payment methods. These multiple methods for processing funds simplify the process of digital payment transfer.
Conclusion
A payment gateway for your website is essential as it makes the payment process fast, convenient, and secure. So if you wish to accept payments smoothly, get in touch with Oceanpayment via a call or a contact form.