Oceanpayment, is a key provider for global payments bankcard processing. Attract and retain customers with an online omnichannel payment service.
People often restrict themselves to local purchases due to the lack of international credit cards. The introduction of global payment providers has initiated global online purchases. Most of these global payment providers implement the latest model global payments bankcard processing software to benefit the merchant. Maintaining an international client can be a challenge for merchants. So with the help of these global payment provider systems, the merchants can now expand their business.
What is a global payment provider?
A global payment provider acts as an intermediary between the merchant and the customers for money transactions. These Omnichannel payment processing systems permit all types of credit and debit card transactions. These global payment providers use the latest global payments bankcard processing software to analyze the transactions. Each of these Omnichannel payment processing transactions made by the client is analyzed to ensure a successful money transfer.
These global payment providers improve the ease of transaction and ensure a hassle environment within the online portal. These advanced global payments bankcard processing software can affect the selling point of the merchants. The merchants can expand their website and business for international customers with the help of these omnichannel payment processing techniques.
Why is it necessary to have an omnichannel payment processing system?
Any business provider or merchant will have the necessity to deal with a wide range of customers. Having an omnichannel payment processing system will allow the merchants to offer diverse payment options with global payment providers for the customers. For example, the global payments bankcard processing technique has multiple techniques of transactions. They include digital wallets, UPI transactions, credit and debit card processing, and UPI transactions. Depending upon the customers' age, style, and comfort, they choose their global payment provider technique. Having an omnichannel payment processing technique can improve the customer experience and merchants' value.
Advantages of Omnichannel payment processing
Having a global payments bankcard processing software can ensure a global reach for their business. This is possible by implementing an omnichannel payment processing system customized and offered by the global payment provider. Some of the advantages of having an Omnichannel payment processing system includes,
● The merchants with global payments bankcard processing software reap more profits as the customers are willing to shop more.
● Having a preferred global payment provider payment option on the list can develop their shopping experience and repeatedly force them to visit the website.
● The global payments bankcard processing software offers other features like inventory management and shopping cart management.
● Global Payment provider offers exclusive features like acceptance of multiple currencies and payment techniques.
● The speed and security of the transaction in omnichannel payment processing will be well developed.
All these features have made the global payments bankcard processing technique a valuable option. Most of the Global Payment providers offer these exclusive features for the merchant's account. The global payment providers also integrate it with local payment applications like Wechat pay for exclusive advantages.
Why choose Oceanpayment?
Oceanpayment is one of the leading global payments bankcard processing providers. With customized solutions for the merchants and top-notch omnichannel payment processing options, the merchants can expand their client base. The solutions offered by the global payment providers are user-friendly and fast with fewer protocols. The security of the data and transactions is maintained with advanced data security systems. The merchants can initiate their plan and implement the monthly payment service. This offers a chance for the merchants to renew their subscriptions with the Global Payment providers.
With time, convenient and flexible shopping has become more easily accessible to consumers. The digitization of shopping has made omnichannel interaction and payment processing a necessity. That's why more businesses need to partner with global payment companies.
A global payments bankcard processing service allows you to offer a wide range of payment options to customers, which is exactly what many consumers seek. Think of the last major purchase you made. Did you simply go to the store and buy the product? Or did you go through multiple steps, such as searching the product online and comparing prices? If yes, that's omnichannel engagement in a nutshell.
Like omnichannel engagement, omnichannel payment processing is also the need of the hour. If you offer global payment solutions in your store, it will reduce the reasons for the customers to abandon their carts. In this guide, we emphasize the role of global payment services in today's shopping space.
What Is Omnichannel Payment Processing?
Omnichannel payment processing quite simply means providing all methods of payment to your customers. For instance, instead of just collecting payments through PayPal, you also offer debit cards, credit cards, digital wallets, and cryptocurrency payments.
To offer this level of convenience to your customers, you need to partner with a trusted global payment solutions provider that ensures a seamless and top-notch customer experience.
The payment options you offer will depend on the type of business you are running. For example, you may have a subscription service that requires monthly payments. In this case, you might want to offer a credit card payment option to your customers.
Likewise, if your consumer pool is predominantly young people, you may want to offer payment through digital wallets since 65% of young millennials use a mobile wallet, according to 2021 data.
Why Offer Omnichannel Payment Processing?
With the rise of technological solutions and an increase in global payment providers, omnichannel payment processing is gradually becoming a norm. But why are all businesses jumping the bandwagon?
According to Harvard Business Review, customers who used more than four channels to learn about or shop from a brand spend 9% more in their stores as compared to customers who only used one channel.
As you can see, offering omnichannel solutions to your customers prompts them to spend more since you're providing them more convenience. If your customers can pay for their purchases however they want, they are likely to spend more.
Additionally, if the customers see their preferred payment options in the list of options you offer, they will not have any second thoughts and will go through with the purchase faster.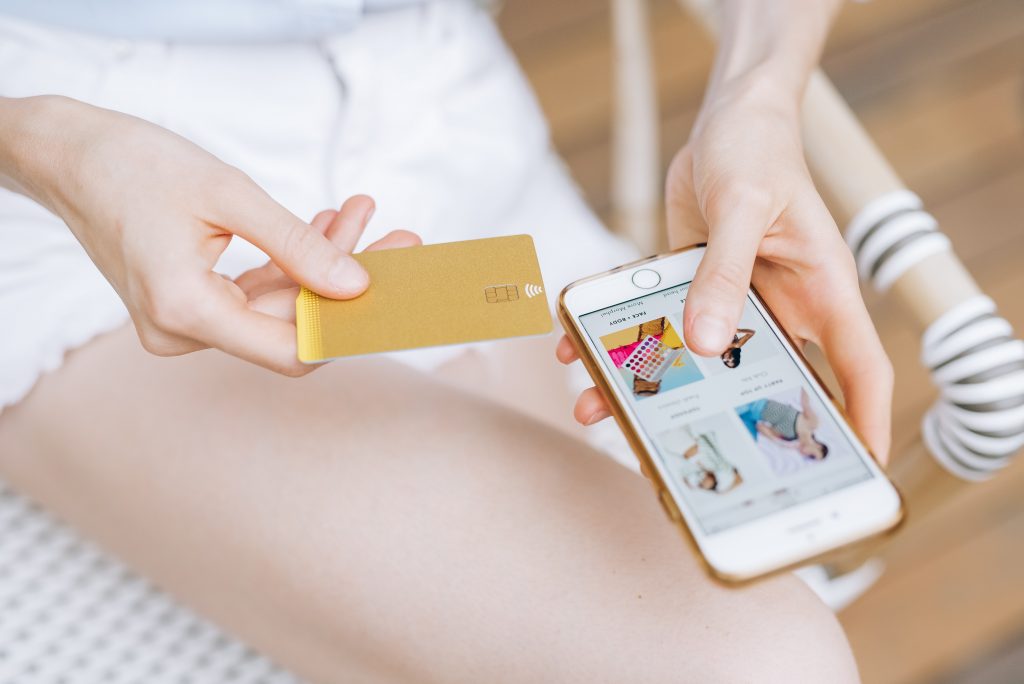 How Does Omnichannel Differ From Multi-Channel?
Often, people seem to use both these terms interchangeably, although they have different meanings. A retailer with a multi-channel approach may have an online store and a physical storefront. However, there will be no connection or flow of information between both these channels.
On the other hand, omnichannel solutions allow seamless information flow between all channels. With regards to payment processing, here's how a well-implemented omnichannel solution will facilitate you:
It will link your payment processor with the online store's shopping cart and your physical storefront's terminal with inventory management.
It will allow you to accept a wide range of payment methods.
You can accept payments and process them in multiple currencies.
In doing so, you offer a matchless experience for your customers, allowing them to shop conveniently.
How Does Omnichannel Payment Processing Benefit Your Business?
At the end of the day, you want to leverage the prowess of good customer experience to boost your sales and increase consumer loyalty. Omnichannel payment processing helps you do that. Plus, it offers other benefits:
Streamlines the Payment Process
While it's true that global payments bankcard processing benefits the customers, it also has its perks for businesses. For one, you will just use one system to process and handle all your sales transactions.
This streamlines the payment workflows. Thus, you can do the following:
Simply accounting by using all-in-one reporting.
Monitor your stock levels and sales through one platform.
Gather data about customers' buying behavior across a number of platforms.
Garner opportunities to develop targeted marketing campaigns and effective sales strategies.
Saves Money
If you partner with a competent global payments services provider, they will take care of all your payments across all platforms. Therefore, you do not have to manage or spend money on multiple payment channels.
It does not only save money but also requires fewer updates in the long run. Plus, you do not need separate teams to monitor and manage payments from four or five different channels.
Leverage Occeanpayment's Global Payment Services
Choosing the right company whose services are in line with your vision for your company can be tricky, especially since there are so many global payment companies out there. However,
Oceanpayment has emerged as a market leader in the field by offering more than 500 payment methods and improving clients' revenue generation by 30%.
Oceanpayment's PCI Level 1 Gateway ensures seamless and smooth payment processing all over the world with maximum uptime. The company also supports a number of platforms, including Shopify, Shopyy, Wix etw.
As a merchant or store owner, you can use Oceanpayment's solutions to accept custom payment solutions for all scenarios, whether in-store, online or through mobile purchases.
Not all businesses are built the same. Some have fewer needs than others, while others have more specific or customer-centric needs. Oceanpayment takes this into account by offering customized solutions for both B2B and B2C business models.
Get in touch today to learn more about the company's comprehensive omnichannel payment solutions.
Conclusion
When a customer adds something to the cart in your store, you obviously want them to go through with the purchase. However, an alarming percentage of customers actually abandon their carts, and the absence of their preferred payment method is one of the reasons for this abandonment.
To minimize the percentage of people abandoning their carts, you should offer omnichannel payment processing and alternative payment options so that customers see their preferred payment method listed on the checkout page.