COVID-19 has taken the world by storm. It has not only affected the health and travel industries but a wide array of sectors spanning the globe. The virus will have a lasting effect on our economy in the coming months and well into 2020. For the time being, merchants of brick-and-mortar stores are adapting their business strategies to adjust to current situations.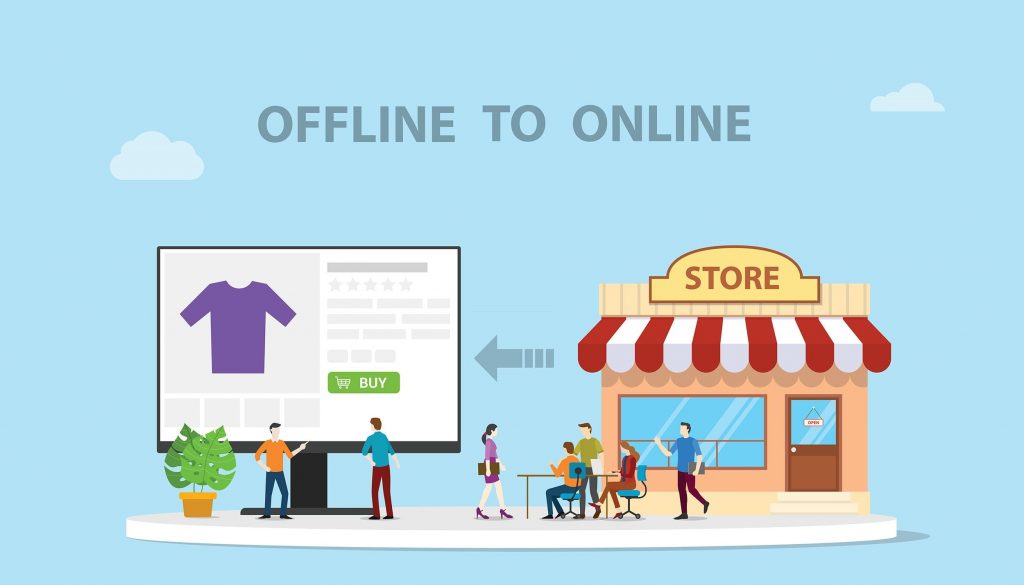 Image by: Ribkhan
One possible way to minimize the impact of the decrease in physical store traffic is to develop an omnichannel and build a seamless connection between online and offline platforms. With the help of online channels, merchants can improve and extend their customer experience beyond physical retail stores.
Why make the shift toward omnichannel and O2O?
Numerous benefits come with developing an online presence alongside the offline activities. The most obvious reason for building up online channels is to gain back lost sales during government-mandated closed brick-and-mortar stores. Furthermore, through an e-commerce site, merchant are able to reach more than their typical customer base. Instead, they have the possibility of conducting cross-border sales and attracting more new customers.
Additionally, once resumes back to normal, businesses will be able to continue to take advantage of their new channels, which will significantly improve their business initiatives in the long-run.
How to make the shift toward omnichannel and O2O?
There are several factors to consider when making the transition toward the O2O selling. Here's a look at some of the decisions that retailers must face.
Inventory
Retailers must decide which products they will sell online. Some products which are sold in traditional stores may have legal restrictions and regulations which don't allow their sale online. Additionally, retailers may find that some of the products they sell instore might not make sense to be sold online.
Fulfilment and Shipping
Unfortunately, when it comes to e-commerce, getting a product to a customer is not as easy as simply handing it. Retailers must consider how to handle fulfilment and shipping. There are several ways to do this. Businesses can handle shipping by themselves or hire third-party companies that have the necessary logistics and resources.

Image by: buffaloboy
Marketing
Marketing is an essential part of any business. Now more than ever, it's vital for retailers to reach out to their customers. Furthermore, they must inform their customers that they have adjusted their business and are still functioning.
Marketing is also a great way to acquire new customers. Through a detailed marketing plan and a set target audience, online marketing allows businesses to tackle precise markets and boost sales. Additionally, through the use of various marketing techniques such as email marketing, social media marketing, and Google Ads, reaching new potential customers is easier than ever.
Online Payments
One of the most complex issues that businesses may face when making the shift toward omnichannel and O2O retail, will likely be online payments. Accepting and processing payments may seem quite confusing and difficult for business owners, who have no prior knowledge in the field. There are numerous aspects that retailers must consider. They must understand how to integrate payment though their website, but furthermore, what payment methods to offer and ensure payment security and minimize fraud.
Oceanpayment O2O solution gives full play to our omnichannel payment, solution customization and localized operation capability together with global payment products. With one single API integration, our gateway brings access to over 500 payment products covering over 200 countries and regions. And with our omnichannel payment, customers can complete their purchases anywhere and anytime from various devices such as mobile phone, tablet, kiosk even smart TV.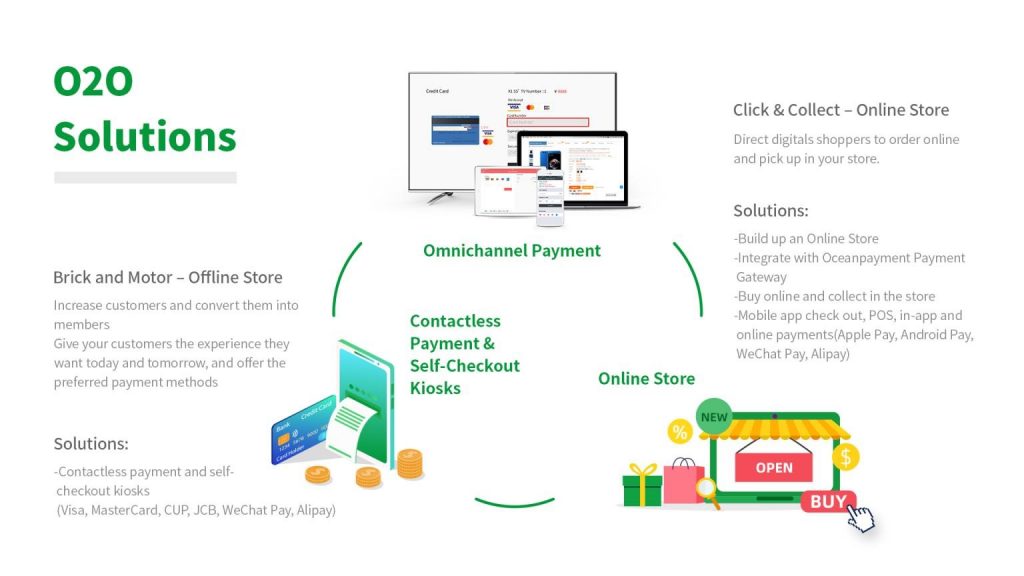 Did you find this article useful? For more information regarding payment solutions and innovation, make sure to visit the website to learn more.