Expanding your business can be an exciting process. While developing your brand, it is essential to consider the right payment options to facilitate your customers and simplify the sales process for them. A key part of the process is to explore the right payment gateway in Singapore. It may seem like a minor decision, but payment gateways can make a massive impact on your business. This article will provide you with an in-depth insight into your payment options in Singapore and provide you with context to help you make the best decision.
Insights into the Singapore Market – eCommerce Landscape
According to a recent report by Statista, Asia-Pacific has become the largest global eCommerce market, with over 51% of the global sales volume coming from the region. Singapore makes a significant part of these sales with an eCommerce market of over $4 Billion in 2020.
The country's 80% internet penetration makes it the ideal country to expand eCommerce business and transform consumer behavior with insightful solutions to cater to public needs. It is important for businesses to look to consumer interests to provide effective solutions and address consumer needs. E-payment solutions are an effective way to reach out to a global audience and take your business prospects to the next level.
According to a recent survey by Baymard, over 18% of adults abandoned their purchases during the check out phase because the process was too complicated.
Another 17% of consumers expressed leaving their purchases because they did not trust the website with their credit card information. 7% of consumers expressed negative experiences with online retailers because the gateway did not offer support for their personal payment methods.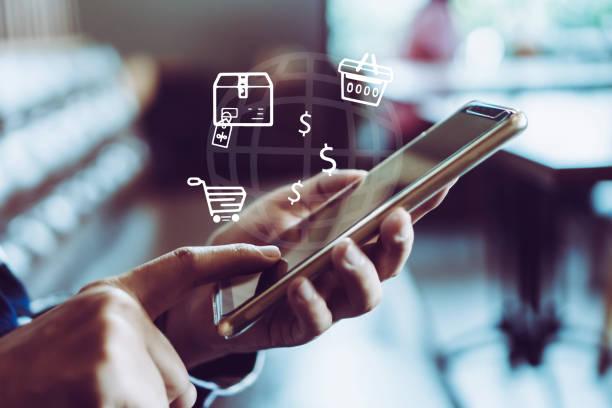 Ecommerce Potential in Singapore
Singapore is amongst the global regions with the highest internet penetration across consumers. This internet usage is a central factor behind the shopping habits of the local population. With mobile devices being the preferred way of internet usage, trends in the country point towards a rapidly growing eCommerce landscape.
According to recent reports from Facebook, local eCommerce sales are expected to increase to $8 Billion by 2021. This figure is further expected to elevate up to $13.4 Billion in 2026. The landscape points to a rapidly growing eCommerce economy with the potential of cross-border selling becoming a partner of the local market. The country led the Asian GDP per capita rankings with a national average of over $58,900 in 2020, which signals the potential of a healthy eCommerce potential in the nation.
Leading eCommerce Platforms in Singapore
Even though there are a number of eCommerce platforms entering the local ecosystem, the leading partners in the country can be categorized into the following ones.
These platforms have been driving the bulk of the local eCommerce market and sales with a widespread market capitalization. Before 2017, the majority of the local traffic was led by the Qoo17 platform, with almost twice the market capitalization as Lazada. However, a recent shift has witnessed a significant market increase by Lazada and Shopee to become top stakeholders in the country. Lazada also currently leads the local market landscape with the most active users and monthly visits.
Amazon's role in the local market is also becoming significant due to competitive pricing and Prime benefits offered to members of the platform. Since March 2020, the platform has witnessed a significant increase in traffic by over 61% of people visiting the website.
Popular eCommerce Categories in Singapore
Across the country, the popular eCommerce categories have emerged to be 3C, home furnishing, and women's fashion. Other categories, including jewelry, have also showcased significant growth potential in the country based on interest from local consumers. The categorical variety offers insight into the diversity of product interest stemming from the country.
Payment Methods in Singapore
In the landscape of the current Singaporean market, most consumers use bank cards to make purchases. Over 80% of consumers in the country prefer to use credit cards as their preferred form of payment due to the built-in security provided by the mechanisms. PayPal and other cash-related payment methods only received 12% and 5% interest from the common public, which was significantly lower than bank-based payments.
Shipping in Singapore
The current shipping infrastructure in the country is designed to simplify the shipment of goods t through the trade network to simplify approval and management using paperless management. The country's air and shipping network are optimal for consumers to ship products and have seamless product deliveries across the country.
When deciding on the right payment gateway in Singapore, it is necessary to think about the requirements of your customers and the features offered by the gateway. Finding the perfect solution is about considering the following key factors to ensure that you're well supported through your business journey.
Importance of an Effective Payment Gateway
An effective payment gateway can be a transformational factor for your business. Even though it seems obvious, having a reliable payment processor to handle your online payments in Singapore can have a transformational impact on your customer experience. Here's how an effective payment gateway can have positively impacted your business.
Secure Payment Management
Trust is a key factor in online transactions. It is essential to make customers feel comfortable during the purchase process with effective security measures. Secure payment processors provide customers with seamless management tools, including 3DS secure payments and 2 Factor Authentication to secure customer details and manage payments without storing payment data. The integration of an e-wallet can be another positive aspect to enhance customer trust and to provide consumers with the ability to store their preferred payment methods.
Fraud Prevention
Credit card frauds are one of the biggest risk factors for customers during eCommerce transactions. Reputed payment gateways mitigate that risk by implementing cutting-edge artificial intelligence-based fraud detection tools that actively monitor malicious traffic and create a secure customer experience by flagging suspicious activity across the payment platform.
International Payment Handling
With the world turning into a truly global village, companies are increasingly targeting international customers to enhance their revenues and diversify their cashflows. To benefit from an international outreach, it is essential to have an online payment platform that facilitates payment processing in multiple currencies and provides you with a viable currency exchange rate to maintain your profitability.
Simplified Transaction Process
Customers today are looking for a simplified transaction process. There is nothing worse than an interface that unnecessarily prolongs the transaction process. It is important to work with a payment gateway that gives you the freedom to customize the checkout process and cater it to your personalized needs. A simplified transaction process will also have a positive impact on your conversion rate by speeding up the process for consumers.
Payment Method Compatibility
With the diverse range of payment methods present around the world, it is important to provide customers with the ability to make payments using their preferred payment methods. Some of the most commonly used methods include Credit Cards, PayPal, and QR-based payments. Apple and Google Pay are also commonly used by consumers within North America and Europe to make payments on their preferred retailers. The diversity of payment methods is an essential aspect to look for while selecting a payment gateway.
Embedded Features
eCommerce businesses often require additional modules to handle invoicing, accounting, and general inventory management. Having a payment processor that integrates these features into the core software can be a great way to minimize effort and streamline your business workflow. These features can also help you curate a better customer experience by personalizing the invoices and billings based on customer information and your branding objectives.
The Ideal ePayment Solution for Singapore – Oceanpayment
To maximize your business prospects in the Singapore market, it is essential to have insight from a qualified company that can help you implement a localized gateway. The right partner will help you avoid unnecessary transaction fees and increase your profit.
If you aren't experienced in the inner dynamics of the implementation, it can be a great idea to partner with an experienced payment services provider to provide a seamless purchase experience for your customers. Working with an experienced provider also allows you to skip the hassles of invoicing and inventory management with integrated support tools and resources.
Oceanpayment is the ideal partner to help you explore an effective payment processing solution in Singapore. The company has been leading the way in e payment management in the region with personalized solutions for SMEs. Our team of international experts ensures that you're able to manage your payments from all across the world seamlessly.
To learn more about Ocean payment and our payment processing solutions, check out more at https://www.oceanpayment.com/.