In this article, we explain what a WooCommerce Payment Gateway is and how it can help businesses ensure a seamless customer experience during the payment process. We also highlight some of the factors businesses should consider when selecting WooCommerce payment gateways.
What is a Woocommerce payment gateway?
A payment gateway for Woocommerce is a WordPress plugin that adds payment functionality to an online store. It is here that the customer enters their payment information (credit and debit card numbers, bank details, PayPal credentials, etc.) This is where the cashier process takes place. For some stores, the buyer is redirected to an external site for payment; for others, they are allowed to pay directly on your site. Payment gateways require sellers to open merchant accounts with the providers before they can use them.
Once activated and installed, a payment gateway can be used immediately. Payment Gateways operate successfully when four parties are involved.
WooCommerce Store: An online store or merchant selling products.
Customer: An individual who purchases a product or initiates a transaction.
Customer's bank: The company that issued the card or digital wallet being used to make the purchase on behalf of the customer.
Merchant's bank: Customer payments will be received by the bank account linked to the payment gateway.
Payment gateways provide an interface that allows customers to input their credit and debit card information, their bank information, or log into their online payment app when they reach the checkout. Payment gateways validate customer payment details by encrypting payment data and sending it to issuers (the customer's bank). Once the issuer locates those details in their database, the gateway sends a message back. Payment gateways send purchase requests to issuers after verifying customer details. Once the issuer approves the request, the money is transferred to the merchant's bank.
Why you should use Woocommerce payment gateways
You can effectively provide your customers with a satisfying e-commerce experience by integrating a WooCommerce payment gateway. WooCommerce Payments simplify and shorten the checkout process for your consumers by allowing them to pay directly from your WooCommerce site instead of a third-party checkout page. With WooCommerce Payments' integrated analytics, you can evaluate key insights and data regarding finances, traffic, SEO, and conversions to better understand your customers' preferences. There may also be more sales and fewer cart abandonments with a multi-page online checkout process as opposed to a faster, more simplified, and smoother one. Your WooCommerce site can easily be transformed into a subscription-based site by integrating WooCommerce Payments with WooCommerce Subscriptions. Subscriptions can be quickly activated, canceled, or suspended if necessary. With WooCommerce Payments, you have access to one of the most popular payment gateways, Stripe. This eliminates the need to send your customers to third-party websites.
You can collect revenue online using WooCommerce payment gateways. Using more than one is recommended. It's important to keep in mind that not everyone is comfortable using the same payment gateway as you. It will be easier to reach out to a wider audience if you use multiple gateways. Second, if your only WooCommerce payment gateway fails or doesn't function properly, you can still use the other WooCommerce payment gateway. The use of multiple ones simultaneously always allows you to have a contingency plan in case something goes wrong.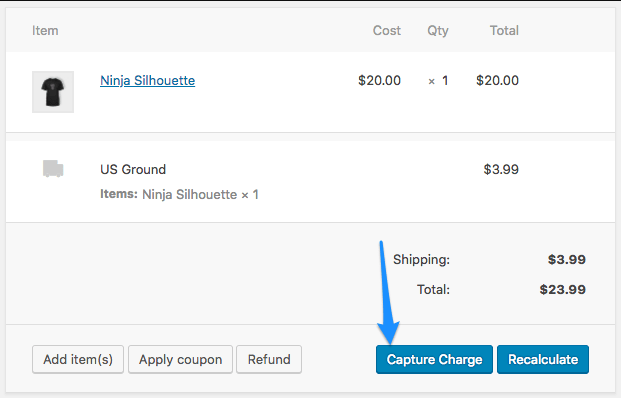 Factors to consider when choosing Woocommerce payment gateways
Here are a few things to keep in mind when choosing Woocommerce payment gateways:
A payment gateway suitable for WooCommerce should be evaluated first for its ability to redirect away from the online store or integrate directly with it. At the point of checkout, a redirect will take the customer to a different payment site. Its advantage is that it offers both security and simplicity of a supported platform, such as PayPal. The business owner, however, has less control and clients may abandon their basket if the load time is too long.
A business's payment gateway pricing is often determined by the type of transactions it conducts (online or in person), as well as its business sales, revenue stability, transaction frequency, and target markets. Merchants may have difficulty comparing payment gateway costs since they are not standardized. A monthly subscription fee is charged by some companies, while variable transaction costs are charged by others. Signup fees may be required for some plugins. It is also important to consider the method of payment according to the country. Online payments may allow merchants to expand globally because they will serve local consumers first. Despite this advantage, choosing the wrong payment gateway can result in higher costs for businesses.
An attempt to dispute a transaction is called a chargeback. Money can be refunded to customers who file complaints. Merchants reverse transactions when they receive this request. Consider whether your WooCommerce credit/debit card processor offers multiple fraud protection layers, explicit chargeback procedures, and identity verification built in.
Merchants doing business globally must follow these requirements when using payment gateways for Woocommerce. In addition to corporations in the EU, EU citizens traveling abroad are also subject to this regulation. Unintentionally non-compliant payment gateways pose a high risk of security breaches for EU consumers, hresulting in hefty fines. For your payment gateways for Woocommerce to be GDPR-compliant, you must use a GDPR-compliant plugin regardless of where you are located.
The best payment gateway for WooCommerce: Oceanpayment
Offer your customers a seamless checkout experience by opting for Oceanpayment, a successful payment gateway for Woocommerce. A global provider of digital payment solutions, they provide e-commerce B2C (B) businesses with one-stop digital payment technology solutions and services, including global acquiring, fund collection, risk control, and technical support for transactions.
In its role as a payment processor, Oceanpayment helps merchants reach a wider and more diverse customer base through a borderless marketplace. They currently enable millions of ecommerce merchants across 200 countries and regions to expand and extend their global reach with their suite of customizable payment processing solutions. They are dedicated to providing their customers with optimum payment processing and payment gateway solutions that meet their business requirements, enabling them to offer their online stores digital payment services that are not only secure, but also easy to use for the ultimate shopping experience.