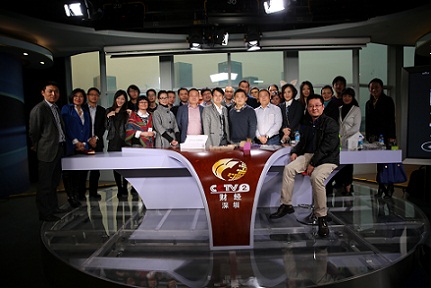 On invitation to the Meet & Greet of CCTV Finance

On January 9, 2015, Oceanpayemnt was invited to take the Meet & Greet of CCTV Finance in Shenzhen studio. Lanny, co-founder of Oceanpayment had shared her entrepreneurial insight with thirty experts from areas of media, science and technology, and investment.
On the meeting, the word that had been mentioned most is "creation". Creation, means product creation, technology upgrading and institution innovation, etc. "Oceanpayementm, as a PSP which mainly provide cross-border payment products and financial service, is one of the leading companies in the industry. We've offer customized cross-border payment solution to many merchants, including electronics, wedding dresses, virtual industry, and so on, like Aukey, the leading e-commerce company in China." Lanny said.
Prime Minister Li Keqiang visited Shenzhen in 2015, which was his first inspect in the New Year. Prime Minister Li had given affirm and encouragement on internet financial industry, which clearly shows his emphasis on Shenzhen Special Economic Zone. If Shenzhen is as the forefront of China's economy, then Qianhai, the special economic zone of Shenzhen, is the core of the economic growth of Shenzhen.
"Oceanpayment happens to registered in Qianhai, if we call Oceanpayment in Chinese Pinyin, its "Qianhai", the same as the special economic zone. Like the special economic, we want to become one of the bright pearl of Chinese internet finance industry." Lanny said.