Black Friday is the largest shopping holiday in the US. In recent years, it has now become a global phenomenon and increasingly popular outside the US. Canada, the UK, France, Germany, Spain, Brazil, Australia, China and other countries have some form of the event in the month of November. The globalization of the shopping holiday results in increased e-commerce sales worldwide during this period. Furthermore, the sales guide below should be considered in regards to all markets and e-commerce retailers.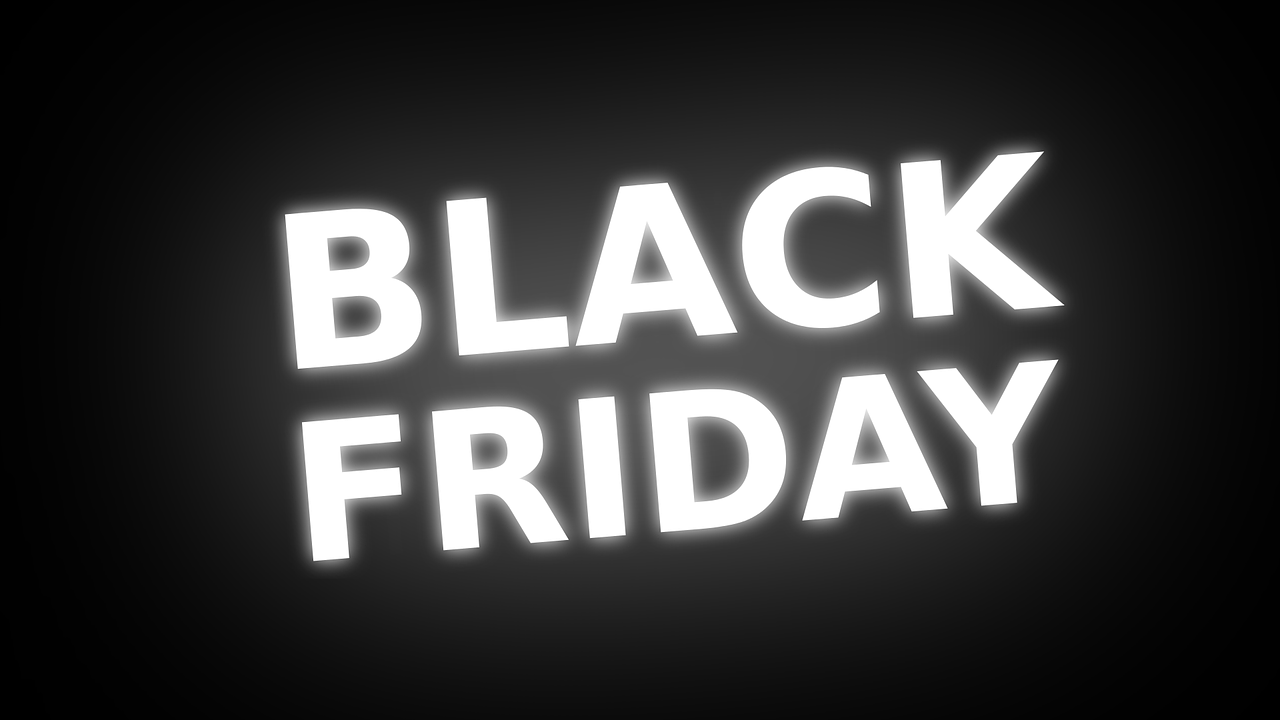 Image by mmi9 from Pixabay
Through the holiday traditionally started in brick and mortar stores, shoppers are increasingly turning to e-commerce retail as well. Here's a sales guide to surviving Black Friday as an e-commerce store.
Long gone are the days when Black Friday was simply a one-day event. Businesses begin their promotional campaigns and deep discount as early as October. This offers shoppers the opportunity to begin their holiday shopping early. Despite this, Black Friday remains the king of the holiday shopping season. Times are shifting, however, and more and more people are choosing to do their Black Friday shopping online. In fact, in 2018, Thanksgiving brought in $3.7 billion in online sales accounting for a growth of 28% than the previous year. Additionally, Black Friday, brought in $6.2 billion in online sales, a growth of 23.6% year over year, based on Forbes' research.
Sales Guide to Surviving E-commerce Black Friday
Black Friday Is Everything
Despite the creation of online shopping events such as Cyber Monday and Cyber Week, Black Friday remains the largest shopping holiday. In fact, in 2018 Black Friday accounted for nearly double the number or purchases than Cyber Monday. Due to this, it is vital that marketers prepare the best promotional campaigns and focus their attention entirely on this holiday, as it is the one that truly counts.
Plan Early
When holiday-shopping online, customers are looking for deals earlier and earlier each year. In fact, according to eMarketer, customers begin their research and preparation as early as October. Having this in mind, it is vital for e-commerce retailers to plan for increased web traffic much prior to Black Friday. Retailers must plan for a high level of mobile functionality, an intuitive user interface and an easy and seamless check-out service which offers multiple payment methods. Mobile functionality is increasingly vital as mobile devices accounted for 67% of all digital traffic on Black Friday 2018. Additionally, a lack of prefered payment methods is one of the main reasons for high cart abandonment rates.
Merchants experience up to 10 times more e-payment requests during Black Friday and at times this overwhelming amount of payments can be too much for their payment system. It's vital to have a payment system which is capable of handling large volumes of transactions at a time, but moreover, a payment solution provider which has 24/7 support in case an issue does arise. Merchants will then ensure smooth sailing throughout the Black Friday holiday and secure solutions if problems do arise.
The holiday season is an incredibly busy time for shoppers. Due to this, they are less likely to spend time waiting for sites to load. Research by Abstracta shows that 46% of shoppers will not return to a website which is slow. Additionally, 53% of visits are abandoned if a website takes more than 3 seconds to load. Having this in mind, it is important for retailers to optimize the speed of their website to ensure that shoppers remain happy.
Did you find this article useful? If so, make sure to visit the website for more information.