Companies are undoubtedly concerned about this year's shortened holiday season in the US. Thanksgiving will fall on November 28th, whereas last year it fell on the 22nd, giving retailers less time to drive sales for the approaching Christmas holidays. Here are some ways to boost sales during this holiday season.
Ways to boost sales – Kick-off marketing campaigns earlier
In 2013, retailers faced the same issue of a shortened holiday period. What they did was launch deals and promotions earlier than ever. Though many consumers weren't pleased with this decision, it ended up being a very profitable and smart one. The early kick-off resulted in an 11% increase in spending per household in comparison to the previous year. It also resulted in a great foundation for a successful Black Friday and Cyber Monday. In fact, Comscore found that the early promotions and deals drove interest in Black Friday to a five-year high, while Cyber Monday became the largest online spending day in history at the time.
Having this in mind, it is important to launch advertising and promotions early, despite many consumers beginning their holiday shopping throughout the month of November. One of the ways to boost sales throughout this season is by launching deals and promotions in advance, which are at a consumer's disposal once they are ready to buy.
Connect with consumers through emerging channels
The digital world is changing all aspect of life, especially marketing. It's vital to keep up to date with new and emerging digital marketing channels and try to deliver brand awareness through them to their consumers.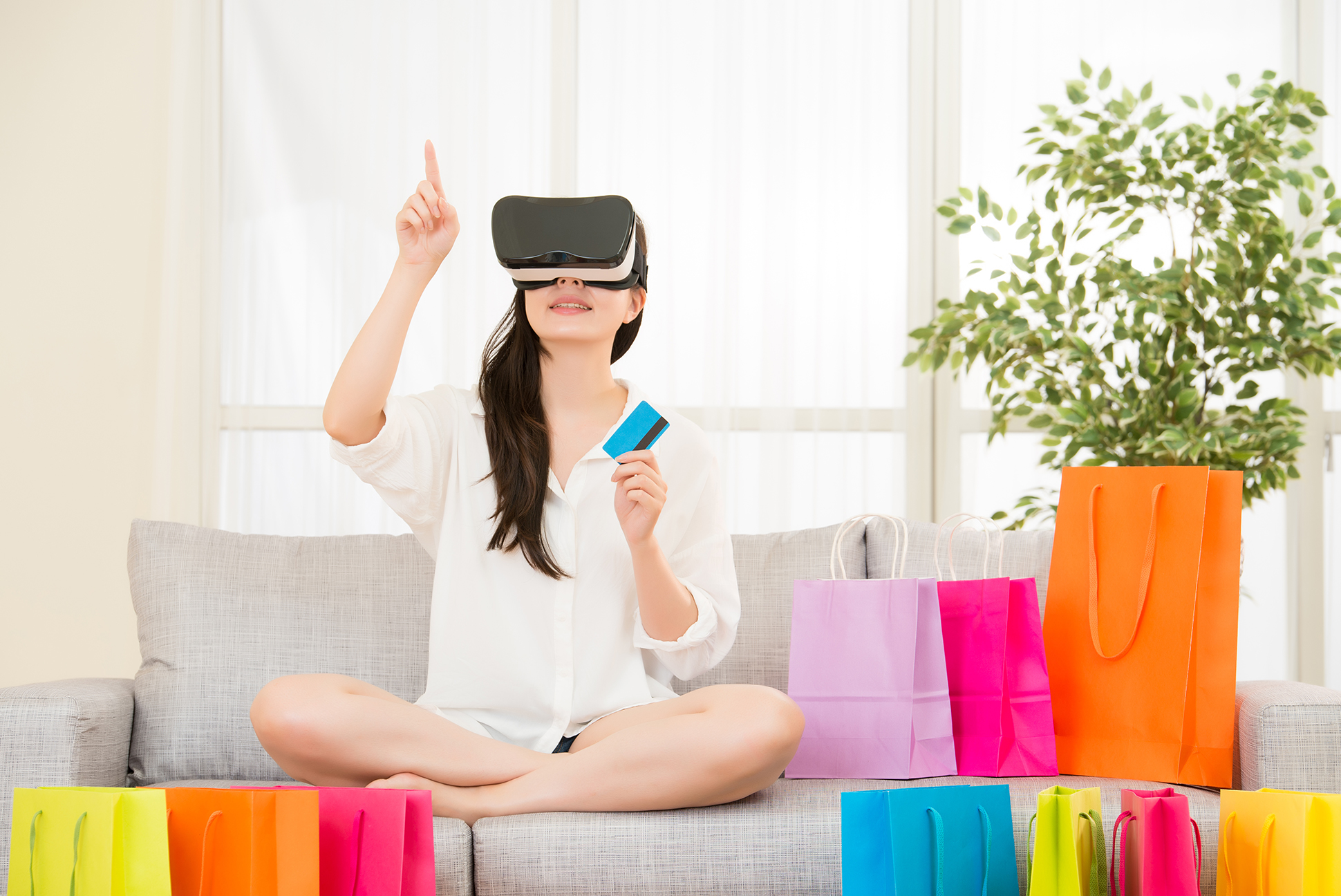 Image by PR Image Factory from Shutterstock
Formats such as AR and VR are a perfect example of this. Approximately 70% to 80% of shoppers stated that the were excited to try visualization tools. Smart TVs, streaming audio and digital out-of-home are also great examples. It is important fo brands to utilize these channels and find ways to deliver their message through them.
Collapse the funnel
It is vital for retailers to stay ahead of the game and collapse the funnel. Marketers are noticing a reduction in steps to the path of purchasing in recent years. Though many shoppers will hold off on their holiday purchases until mid-November, retailers are able to compel purchases sooner through an effective mix of commerce and content.
For example, look books, gift guides and video can heighten the customer journey and aid shoppers in making purchases sooner. A combination of affiliate programs and branded content can be a powerful tool which will drive the conversion and awareness necessary during a shorter holiday season.
Mobile is everything
More consumers are likely to purchase online this year due to the shorter holiday season. Shoppers are likely to participate in more online buying, especially during Cyber Week. Having this in mind, retailers should be prepared to spend a lot more on digital shopping channels, especially on mobile. During the last holiday season, a whopping 70% of all digital purchases were made using a smartphone. It is vital, for retailers to get in front of their consumers in the shopping channel which they prefer. Native ads are a perfect example of how to do so. Mobile consumers are incredibly data-driven and willing to explore new products at a fraction of the price. Furthermore, brands which used in-app native ads during the 2018 holiday season saw a higher return on investment.
Did you find this article useful? For more information, make sure to visit the website.