Oceanpayment is a global acquisition partner of Discover® Global Network, one of the six largest international card organizations. We are committed to our joint goal of providing our global business customers with cutting-edge global e-commerce industry information and market insights, breaking knowledge boundaries and broadening global horizons. To achieve our goal, we aim to keep up with the worldwide trend of digital payment, driving the development needs of the industry and the expanded needs of all related entities in the industrial chain.
The definition of digital payments is constantly evolving. As new endpoints (e.g., automobiles, appliances) become connected and new innovations enter the marketplace (e.g., network tokenization, real-time payments), the opportunities and use cases for digital payments continue to expand. This is creating the basis for a variety of new areas of collaboration between fintechs and payment companies.
IoT Expands the Acceptance Network
The internet of things (IoT) presents one of the more intriguing opportunities for digital payments over the next decade. IoT is unlocking commerce from computers, smartphones and point-of-sale terminals and extending it into the world around us. In some instances, IoT is also enabling commerce to happen autonomously, negating the requirement for active human involvement. Consumer appetite to engage in the following types of emerging connected commerce experiences shows promise:
– Autonomous commerce involves payment experiences where a human is not required to initiate a transaction, such as printer automatically reordering ink when levels fall below a predetermined threshold.
– Smart home commerce includes ordering goods through a variety of in-home connected endpoints, such as a smart speaker or connected refrigerator.
– Automotive commerce encompasses purchases completed via the infotainment systems of connected cars, such as paying for gas or fast food.
– Passive wearable payments involve the use of battery-less wristbands that store payment credentials for use in a variety of settings, such as transit, events and daily purchases.
Across the board, consumers located in markets that demonstrated the highest levels of digital payment utilization – APAC and LATAM – expressed the strongest interest in utilizing connected commerce experiences. For instance, 88% of consumers in India said they are interested in having connected devices automatically make purchases on their behalf – more than twice the amount as Germany (43%) and the UK (43%). Similarly, 60% of consumers in Brazil are interesting in using passive wearables to make payments, compared to 34% in the US. Product development in these areas remains in the early stages, but with 83% of fintech vendors stating that connected commerce (including IoT transactions) has relevance to their business, innovations are likely on the horizon.
In many ways, usage of digital payment services serves as a gateway for more immersive commerce experiences like those described in this section. We believe that as consumers in the US and Europe continue to increase usage of digital payments in the years ahead, their willingness to partake in IoT-enabled transactions will grow in unison.

Integrating digital payment with the IoT effectively expands applicability and opens up more opportunities for cross-border e-commerce. Leveraging our diverse and technologically advanced suite of products, Oceanpayment are positioned to offer digital payment solutions and services to customers on the international stage. By integrating a wide range of online and offline payment settings with multiple terminal devices, we offer a B2C business platform that enables our cross-border merchants to greatly increase their awareness of the business opportunities, driving rapid deployment of their improved business offerings.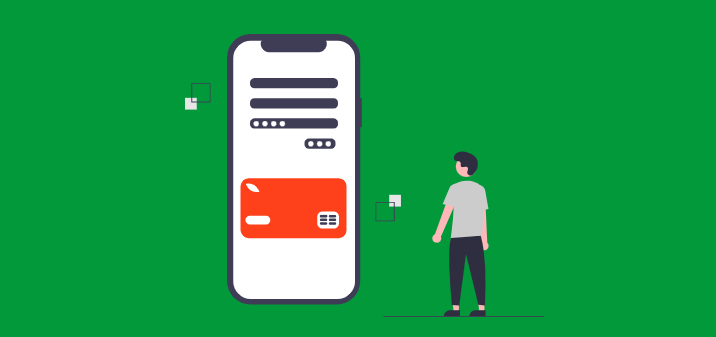 Instant Payments Create a Foundation for New Use Cases
Increasing the speed of money movement (e.g., instant funds) can help to unlock new types of financial value for consumers and fintechs alike. Instant funds give consumers greater control over their finances, such as by providing early access to paychecks to enable better expense management. This can be especially powerful for gig economy workers, who can get paid after completing their work, rather than wait for the traditional two week payroll cycle. This can mean the difference between a late fee and an on-time payment, or the flexibility to purchase something at the moment of need rather than wait for a bimonthly payday. Understandably, consumer interest in these types of experiences is high.
We found that more than nine in 10 (91%) consumers are interested in the ability to have wages instantly deposited into their accounts after a shift/workday while 86% are interested in the ability to transfer funds in real time, such as from a P2P payment app to their bank account. Fintechs will play a key role in bringing these types of payment experiences to market, and encouragingly, 93% of fintech vendors said that instant-fund use cases have relevance to their business.
LATAM stands out as an attractive market opportunity for instant funds given the large percentage of unbanked and underbanked consumers. Tellingly, our surveys found that both LATAM consumers and LATAM-based fintech vendors expressed the highest interest in instant funds use cases.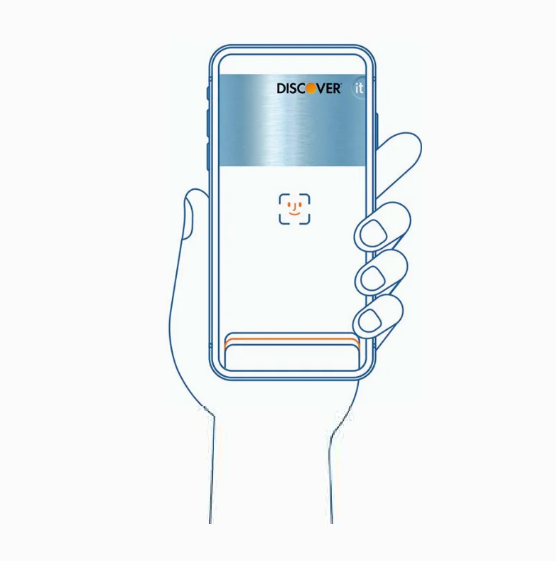 Contactless Purchase evolves as a lifestyle
Keeping pace with new consumer demands also means reimagining the form factor of the payment card. The secure chip holding consumers' payment credentials can be unharnessed from the card itself, enabling transactions via different form factors. Passive wearable wristbands – battery-less, silicone wristbands that have the capability of storing payment and non-payment credentials on a secure contactless chip – are one such form factor that present a wide range of opportunities. Amusement parks, music festivals and resorts are examples of venues where passive wearables have already been leveraged to elevate the customer experience and streamline operations.
We find 78% of consumers are interested in using passive wearables to fulfill various tasks, rising to 91% of respondents in LATAM and 89% in APAC. Top areas of interest include using passive wearables to make contactless payments (48%), collecting and redeeming rewards points from different merchants (42%) and storing various types of non-payment credentials (e.g., library card, company ID, hotel room key) (41%).

The Path Forward for Fintechs and Payments Companies
Whether it is a merchant or a payment company, it is crucial to respond to market demands for digital transformation. According to the IDC report on Worldwide Digital Transformation Predictions in 2021, it is estimated that by 2023, more than half of the global GDP will be driven by the products and services of digitally transformed enterprises, and the digital transformation of SMEs is imminent.
The Covid-19 epidemic has promoted the development of contactless payment and the process of digital transformation of enterprises. Every organization must quickly adapt to these changes and establish a payment system and operation system in line with the digital age.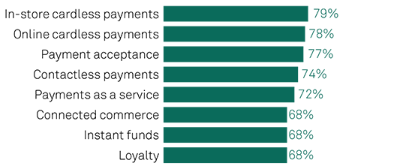 The collaboration between Discover® Global Network and Oceanpayment, a trusted global digital payments provider, will provide consumers with market-leading payment options and greatly enhance the value of their payment experience.
The information provided herein is owned by Discover® Global Network and issued by Oceanpayment. It is intended for use by multiple partners and for informational purposes, and is not intended as a substitute for professional advice.
Source: State of the Union – Global Digital Payments and Fintech Ecosystem, 451 Research – S&P Global Market Intelligence, Black and White September 2021, Commissioned by Discover Global Network.