Recently, Oceanpayment signed a cooperation agreement with Foxconn's e-commerce business entities, Oceanpayment will provide a one-stop payment solution to help Foxconn solving the global payment problems encountered in the transition from traditional manufacturing enterprises to "intelligent manufacturing" service enterprises.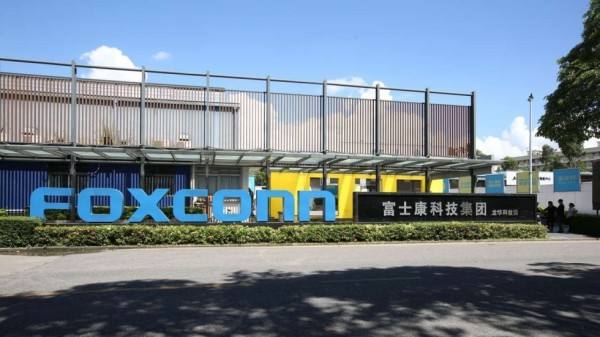 Foxconn has always been known for its excellent OEM manufacturing. With its scientific management system and advanced production equipment, Foxconn was once known as the "King of OEM Worldwide". But as labor costs risen, Foxconn needs to change its "low-profit, high-selling" factory model, create its own brand through independent R&D and design, and increase profits. From the traditional OEM mode to the present industry, technology and trade three wings fly together, will directly face the needs of consumers and the market, not only to consider product quality and after-sales service, but also need to consider the user's buying habits and consumer experience, Oceanpayment online payment solutions, from the order to the payment of the entire ring. The section enhances user experience and increases brand stickiness, thereby helping Foxconn win more markets.
In June 2018, Foxconn successfully listed (601138), with a market capitalization of more than 500 billion RMB. The fund raised is more than 27 billion RMB. It will invest in the construction of industrial Internet platforms, cloud computing and efficient computing platforms, efficient computing data centers, communication networks and cloud services, 5G and Internet of Things interconnection solutions, and intelligence. Eight fields, including R & D Application of new technology, upgrading of intelligent manufacturing industry, and extension of intelligent manufacturing capacity.
As the leading brand of cross-border payment in China, Oceanpayment has comprehensive payment products and strong local operation capability. It is dedicated to serving cross-border e-commerce industry, promoting the transformation of Chinese manufacturing industry into integrated services industry, and will become the best payment partner for Chinese enterprises in transition.
Tips: About Foxconn
Foxconn Technology Group is a high-tech enterprise specializing in the R&D and manufacture of 3C products, such as computers, communications, consumer electronics, etc. It is widely involved in the development and application of digital content, automotive components, access, cloud computing services and new energy, new materials.
Foxconn is the world's largest electronics technology manufacturing service provider with over a million employees and a world-class customer base. In 2002, it ranked first among the top 200 enterprises in China's Mainland (3.7% of China's total imports and exports in 2017), and in 2005, it ranked 24th among Fortune Global Enterprises (2018).