Payment options are getting increasingly digital. This trend is also backed by data. Digital wallet usage increased by about 30% in 2021, a 23% increase over the previous year. Digital wallets also incorporate mobile payment systems.
But what exactly are they, and how do they work?
Essentially, any transaction performed with a device, such as a tablet or a phone, rather than cash or a card, is referred to as a mobile payment. With mobile payment, customers can complete everyday transactions such as buying groceries, getting a haircut, or shopping for new clothes.
A secure mobile wallet payment can be created using near-field communication (NFC) mobile device, which allows customers to save payment information and gain loyalty rewards and discounts. Apple Pay, Samsung Pay, and Google Pay are all popular mobile wallet apps used to make mobile payments.
Whether you sell online, in-store, or offsite, accepting mobile payments is critical to providing your customers with a seamless purchasing experience. You can stay connected to your consumers, increase revenue, and secure important payment data using an Android or Apple smartphone, tablet, or wearable device.
How Are Mobile Payments Made?
Mobile payments can be made in a variety of ways. If your consumer has a mobile wallet, all they have to do is wave or hold their phone over an NFC-enabled payment terminal. The inbuilt technology in the phone and terminal allows the two devices to exchange encrypted payment information using radio-frequency identification (RFID).
Because of encryption technology, mobile payments give an extra layer of security and convenience to transactions for all parties involved, beyond the usual cash or card transaction. Sellers or individuals can take mobile payments that are enabled by attaching a bank account, a credit card, or a debit card using encryption technology.
Benefits of Mobile Payments
Apart from removing the burden of carrying actual, physical wallets and/or purses, there are other benefits to using mobile payments.
Convenience & Ease
With mobile payments, the stress of counting cash, writing cheques, using gift cards, or paying with a credit or debit card is almost gone. Plus, as previously indicated, it adds an added layer of protection by removing the need to carry or handle cash in public.
Fast & Efficient
Speed is an important aspect of the convenience that mobile payments provide. Mobile payment systems allow you to complete transactions in seconds, whether you're checking out online, in a physical store, or through a peer-to-peer transaction.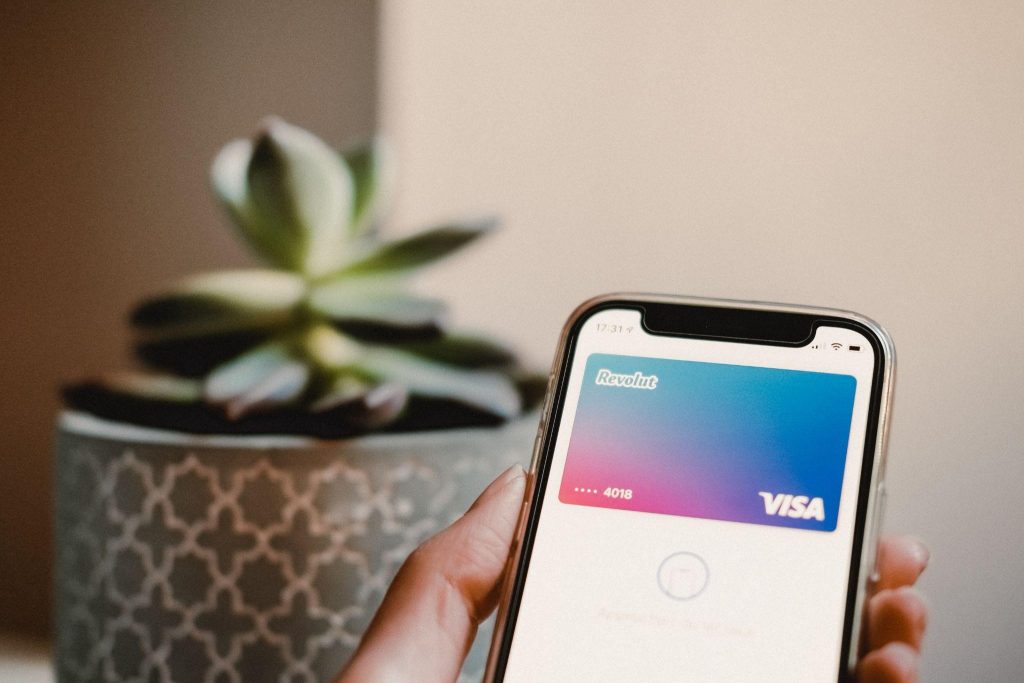 Are Mobile Payments Secure?
When you use a mobile wallet to make purchases, a unique security code is produced for you. This prevents the possibility of your credit or debit card information being stolen online or in person. Tokenization, which is used to secure bank details, is also included in mobile wallet payments.
When you use your credit card payment information to make a purchase, your sensitive credit card information is replaced by a set of randomly generated numbers called a token when you input your credit card information into a mobile payment system like Google Pay. This token can then be used to make digital purchases while keeping your real credit card information secure. When processing digital transactions, this technique is effective in reducing fraud. If hackers got their hands on this information, all they'd receive is useless, meaningless gibberish. This information is also dynamic, making it impossible for hackers or thieves to comprehend.
Most mobile wallet payments include multiple layers of protection to confirm that the transaction is made by you. When you use Apple Pay, for example, you must scan your fingerprint using Touch ID every time you make a payment. Thieves can't access your mobile wallet money even if they steal your phone, since it's difficult to reproduce your fingerprint. Making a contactless payment with NFC mobile payment gateway also requires you to be physically present. This is a far more secure means of payment than paying over the Internet.
Why You Should Opt For Mobile Payments
Adopting a mobile payment solution might help your company grow substantially. It improves customer convenience, resulting in greater sales and retention. A mobile payment system is also a smart method to cut your operating costs. Without the need for a costly cash register, credit and debit cards may be accepted quickly and securely right from your phone or tablet. When it comes to incorporating payments within an app or a wallet, integration is important to achieving operational efficiencies for your organization, and mobile payment platforms can help you do just that. Additionally, all of your transactions are integrated with a mobile payment gateway for consolidated reporting and quick reconciliation when you process payments on the move.
Payment security is always at the forefront of mobile payment platforms When tokenization, biometrics, and multi-factor authentication are used, mobile payment systems may become even more secure.
The Future Of Mobile Payments
Mobile payments are changing rapidly, with more well-known companies entering the market to advance the technology and offer what consumers and businesses want in terms of apps and services that enable them to pay with their phones.
Google's Hands-Free, for example, was just introduced. This is a new mobile payment app that uses Bluetooth or WiFi like most other payments except that this app allows you to keep your phone in your wallet or purse. Google is also experimenting with facial recognition to verify a person's identification. Meanwhile, major banking institutions such as JPMorgan Chase & Co., Bank of America Corp., Wells Fargo & Co., and U.S. Bancorp created clearXchange, a joint venture that allows customers to instantly transfer funds from one account to another via their phone. In addition to Google's experiences, some of the latest advancements in mobile payment systems offer convenience, security, and a glimpse into the future.
Consumer usage of mobile payment systems has increased in recent years, benefiting both businesses and consumers, and will continue to do so given its convenient nature. Its efficiency meets the needs of both types of users by allowing them to make purchases faster, more conveniently, and securely. Mobile payment systems also address the growing demand for secure and hygienic transactions, especially after the pandemic. As businesses invest to adapt to the new normal, continued innovation of mobile payment platforms will almost certainly increase their usage and frequency.
As a global digital payment solution provider, Oceanpayment supports mobile payment which is changing the digital payment processing landscape, and offers businesses streamlined management solutions and viable payment options that enable them to generate revenue, and increase customer retention. Whether you are on the lookout for faster payment solutions or a variety of payment options, our global clientele experience and immaculate support make us a perfect fit for your business.
To learn more, visit our website www.oceanpayment.com, and begin your journey of a seamlessly integrated payment processing experience.