In June, "The Belt and Road Initiative" Fintech Academy was formally established by Oceanpayment and Xi'an Jiaotong University School of Economics and Finance. "The establishment of the Institute aims to combine the technology of Xi'an Jiaotong University's financial resources and Oceanpayment's technology used in cross-border trade industry, to promote and protect the development of a safe and effective trade flow and financing through technical means.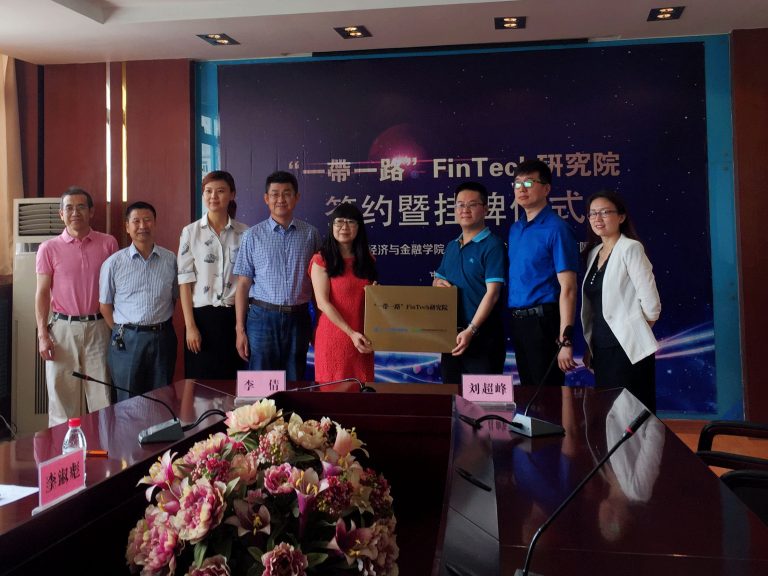 Xi'an Jiaotong University, as a higher education leader in Shaanxi and Western China, has successively initiated the establishment of "New Silk Road University Alliance" and "The Belt and Road on Free Trade Zone Institute" in May 2015 and March 2017, respectively. Xi'an Jiaotong University strives to create an innovation harbor in Western China and, therefore, aroused a lot of attention and expectations. The president of Xi'an Jiaotong University School of Economics and Finance, Professor Sun, said the school will put as much resources as possible to support the fast development and application of the institute, hoping that it can develop into an example of financial innovation and application and can be an industrial-academic research model for more alumni.
Professor Zhang Chenghu states that Shaanxi is a traditional tourism province. However, in order to become a more powerful tourism province and in addition to solving infrastructure problems, enhancing foreign tourists' service experience is important. Financial services play an important role in the industry. Its payment experience and payment security is the core and, therefore, the Academy should pay attention to business model application, risk management and payment experience in tourism industry.
About Oceanpayment
Oceanpayment as a leading global cross-border payment service provider that collaborates with hundreds of financial institutions worldwide, has rich experience in cross-border financial industry and a large number of success stories. As a technology-innovation company, Oceanpayment has been focusing on the field of financial model application, industry data mining, industry risk management, artificial intelligence and scene interaction, and gained market and industry recognition quickly.
About Xi'an Jiaotong University
XJTU is a key university which is directly administered by the Chinese Education Ministry and is one of the oldest institutions of higher education in China. The predecessor of XJTU was Nanyang College, which was founded in 1896 in Shanghai and renamed Jiaotong University in 1921. Xi'an Jiaotong University, as one of the first universities entering the seventh and eighth five-year plans as well as China's "211 Project" and "985 Project", was selected to be developed into a global first-class university.