In their October report on industry analysis and research in the Asia Pacific region, Moody reported that with the coronavirus pandemic gradually coming under control in APAC, the travel industry is poised to become the driving force behind economic recovery.
The global eCommerce sales in 2020 reported 16.5% year over year growth, with total sales reaching USD 3.9 trillion. Despite the adverse impact of the coronavirus pandemic, which hampered growth, eCommerce sales in the APAC region is expected to reach USD2.4 trillion in 2020, about 62.6% of total global sales. Sales in North America, on the other hand, is expected to come in second at about USD0.7 trillion in sales; with Europe in third place with sales of about USD0.5 trillion. The data indicates that, compared to the other regions, Asia Pacific is the primary engine that will drive the recovery of the global economy.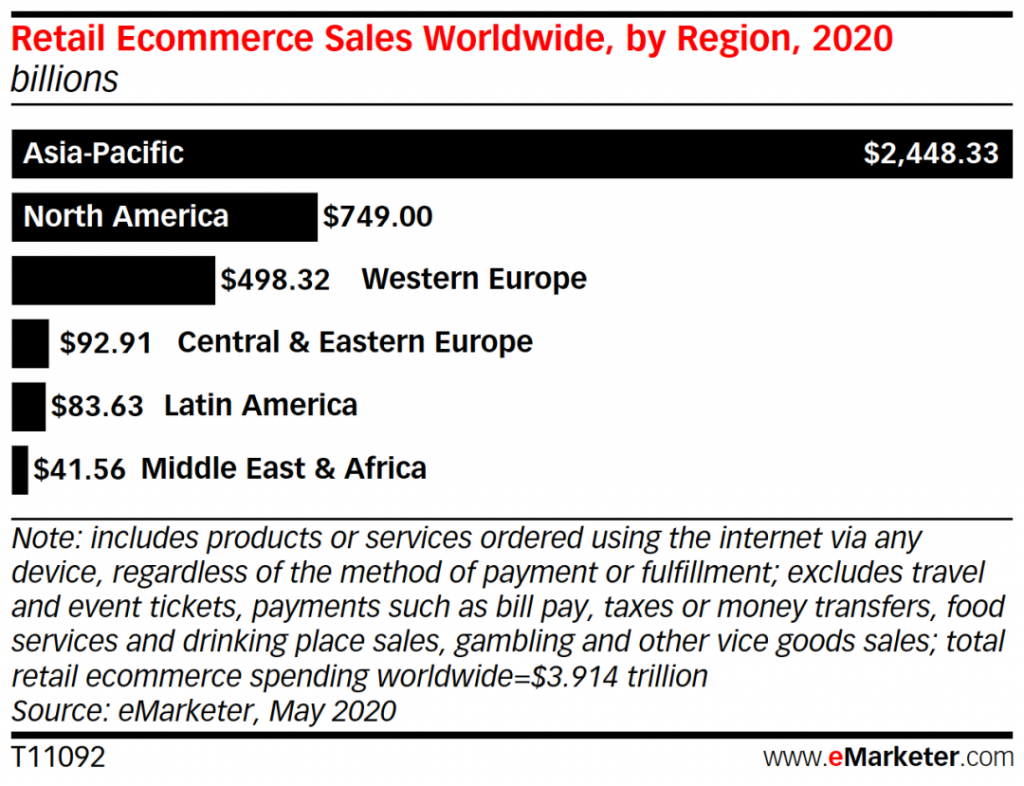 Source: www.eMarketer.com
Recently, Rakuten Advertising released their report, 'The Road to Recovery', which pointed out that 70% of the world' consumers will not put off their plans for shopping for Christmas, Lunar New Year or other major holidays. Due to the pandemic, the retailers' business operating models and consumer spending behaviour have been and are being transformed. The transformation has resulted in an upsurge in the implementation of digitization technology and applications, further developing the consumer's online spending habits. As shown in the other regions around the globe, consumers in the Asia Pacific have also been seen to be more willing to shop online. Of these, more than 50% of the consumers in countries like Singapore, China, Hong Kong and South Korea are changing the way they shop and switching to online shopping.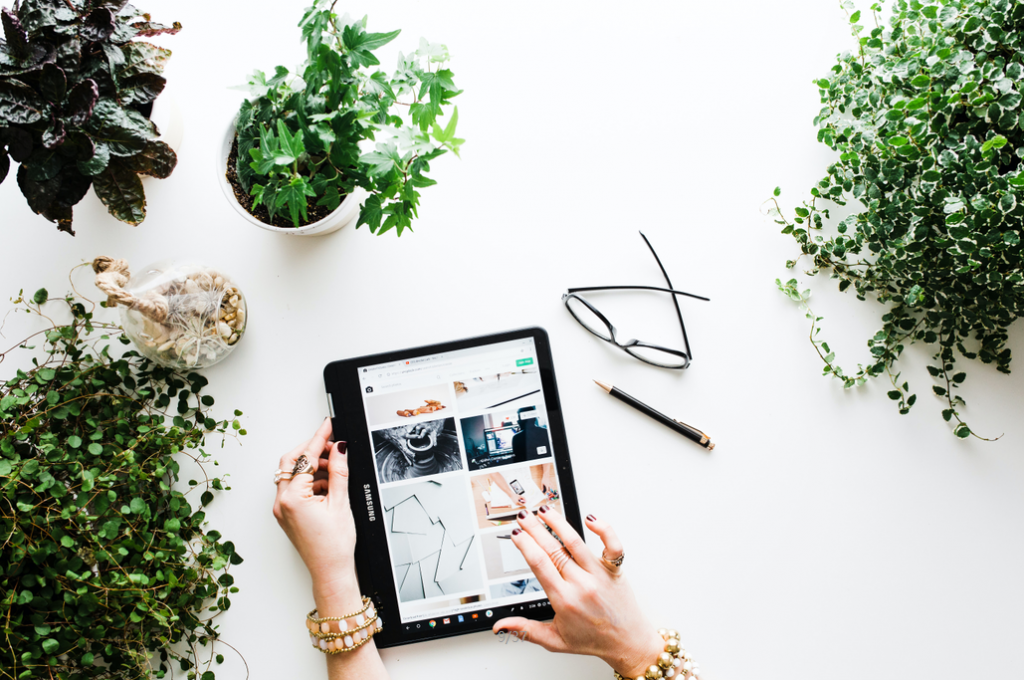 Photo by Brooke Lark on Unsplash
Although the global pandemic has resulted in an increasing number of consumers being confined to their homes, online services such as food and grocery delivery, 'buy online pick-up instore' and video-on-demand (VOD) saw a significant uplift in usage and these habits are here to stay.
From a global perspective, the consumer prefers to spend on an international shopping site that they feel offers a diverse variety of products at competitive prices. This year, more than 38% of the consumers in the Asia Pacific who spend on international shopping sites picked Chinese retailers as their seller of choice. The convenience of being able to shop in the comfort of one's home will allow more people to discover fresh brands online.
The pandemic has accelerated the transformation in consumer behavior and business models, forcing new developmental trends and revolutionizing business operations, consumer spending and habits, and payment models.
The 'Global E-commerce 2020' report, published by McKinsey & Company, highlighted that in the past six months, the payments industry had experienced an unprecedented upsurge in e-commerce transactions, digital payments (including contactless payments), real-time payment, and cash exchange. In regions where digitization is not quite as advanced, there are excellent potential growth opportunities for providers of payment solutions and services. Development in payments digitization will be further boosted, driven by the expected increase in adoption of the Internet in some countries and regions.
Presently, Oceanpayment offers more than 500 cross-border payment products in more than 200 countries globally. These products include international credit cards and domestic local payment products, enabling sellers to meet the diverse payment needs of consumers residing in various countries. At the same time, as a trailblazer in the dynamically changing payments ecosystem, Oceanpayment is positioned to offer the seller end to end, multi-scenario O2O payment solutions, and services, in line with market needs, working together with the cross-border seller o drive ongoing development and growth.
For a better understanding of Oceanpayment's one-stop cross-border payments solutions and services, please call +852-27717310.
References
Rakuten Advertising [2020].The Road to Recovery: 2020 Shopping Peaks Re-Imagined. https://blog.rakutenadvertising.com/en-au/news/the-road-to-recovery-2020-shopping-peaks-re-imagined/
Rakuten Advertising [2020].The Road to Recovery: 2020 E-COMMERCE IN AISA-PACIFIC. https://go.rakutenadvertising.com/hubfs/APACEcommerce2020/apac-ecommerce-2020-report.pdf
eMarketer[2020]. Global Ecommerce 2020 report. https://www.emarketer.com/content/global-ecommerce-2020
McKinsey & Company. [2020]. The 2020 McKinsey Global Payments Report.
https://www.mckinsey.com/~/media/mckinsey/industries/financial%20services/our%20insights/accelerating%20winds%20of%20change%20in%20global%20payments/2020-mckinsey-global-payments-report-vf.pdf