Online payment security is an increasingly important concern for every business. According to a survey, 71% of businesses experienced payment fraud last year. The consequences of payment fraud can be quite costly, as evidenced by the average cost of $9.44 million for a data breach in the US. To safeguard their customers' sensitive data, maintain trust, and prevent financial losses, businesses should prioritize secure online payment.
However, first we must understand what constitutes a safe payment. Let's take a look at its definition.
What is safe payment?
When making payments online, it is important to use secure methods such as Direct Debit, credit cards, digital wallets, and bank transfers. These options help safeguard your financial information while conducting transactions on the Internet. They offer various safety measures such as encryption, two-factor authentication, privacy policies, and protection against unauthorized transactions, ensuring your money and personal details are well-protected. This is what is considered a safe payment. It should always ensure relevant robust security measures set in place to protect a consumer from fraudulent activity. Secure online payment should employ fraud detection and prevention systems, real-time transaction monitoring, and secure storage of customer information. Regular updates, patches, and security audits are crucial to address emerging threats and vulnerabilities.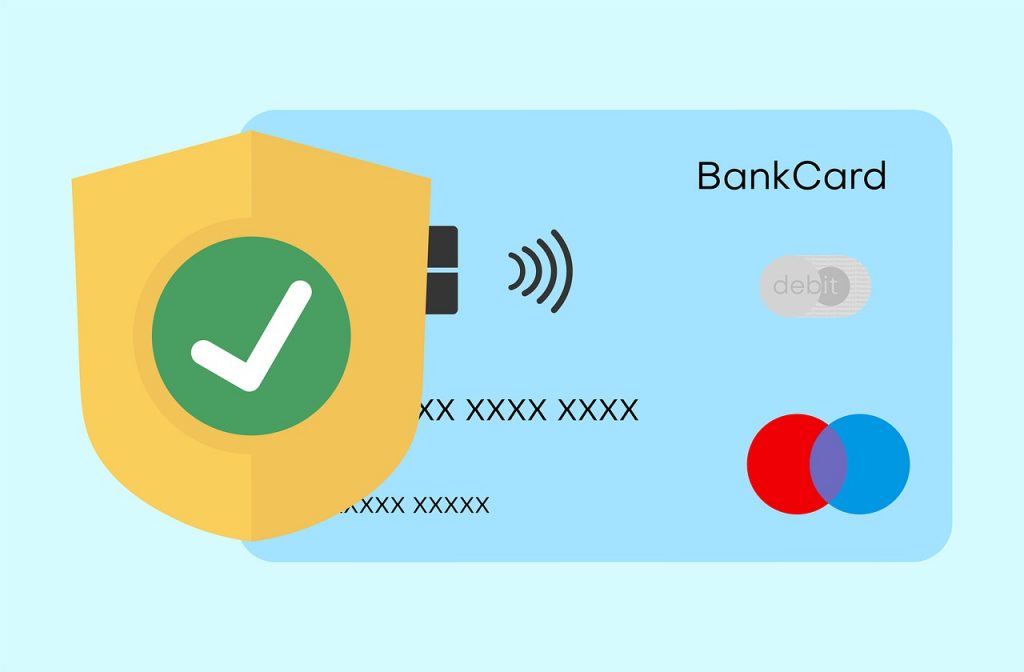 How to guarantee online payment security?
To ensure online payment security and to provide secure online payment options to your customers, it's important to utilize various industry practices. By implementing these recommended measures for secure online payment processing, you can effectively reduce risks and safeguard against fraudulent activities.
Keep reading to learn about the best practices that will protect both your business and your customers.
Two-factor authentication
Two-factor authentication (2FA), also known as multifactor authentication (MFA), is crucial for the cybersecurity of any business. It is especially important when interacting with vendors, social media platforms, financial institutions, or any other service that requires business account credentials. In the event that a cybercriminal gains unauthorized access to your accounts, not only is your business's sensitive data at risk, but also the personal information of your customers. To ensure greater security, it is advisable to request 2FA or MFA from payment gateway vendors. By using 2FA, you receive immediate notifications if anyone attempts to access your account, allowing you to take prompt action such as changing your password to enhance security.
Verify transactions
Online transactions conducted without physical cards are considered less secure. However, online businesses can enhance security by implementing the following measures during the transaction process:
Requesting customers to input the security code of their credit card.
Asking customers to provide their billing address and ensuring it matches the address on record.
Collecting a contact phone number to address any inconsistencies or issues promptly.
Verifying the validity of the provided email address.
Obtain an SSL certificate
An SSL (secure sockets layer) certificate ensures the safety of customer-business communication by encrypting it. It also boosts customer trust as they can see the certificate displayed in their browser. To enhance security further, set up a firewall to protect your company's data and implement a system that detects and prevents unauthorized access.
Become PCI compliant
Businesses that accept credit cards are obligated to adhere to the Payment Card Industry Data Security Standards (PCI DSS). These standards outline the necessary actions that businesses must undertake to ensure:
Establishment and upkeep of secure networks and systems
Safeguarding of account data
Detection and prevention of harmful software
Restricting access to sensitive information
Conducting network tests to identify intrusions
Prompt and appropriate response to security breaches
Keep secure online payment options
Besides credit cards that require additional information for verification, it's worth considering accepting payment methods that come with built-in security. Examples of these are electronic checks processed through the automated clearing house (ACH) network, as well as digital wallets such as Apple Pay, Google Pay, and Samsung Pay.
Train employees
Many data breaches occur due to mistakes made by humans. It is important to educate employees about recognizing and handling suspicious emails or phone calls that may be attempting to obtain login information. They should be cautioned against opening unexpected email attachments that could contain harmful software or disclosing confidential information to unauthorized individuals. It is crucial to emphasize the importance of logging out of workstations before leaving and never leaving work-related USB drives or devices unattended.
Choose a secure payment gateway provider
To safeguard your online store effectively, it's essential to build it on a reliable e-commerce platform. Opting for established platforms with strong reputations and advanced security features is key.
While these secure platforms may not be the most affordable option, investing in their protection is a vital component of your cybersecurity budget. In the long run, the cost proves worthwhile as they shield your reputation and safeguard your customers, ultimately saving you money.
In this next section, we'll explain what a secure payment gateway consists of.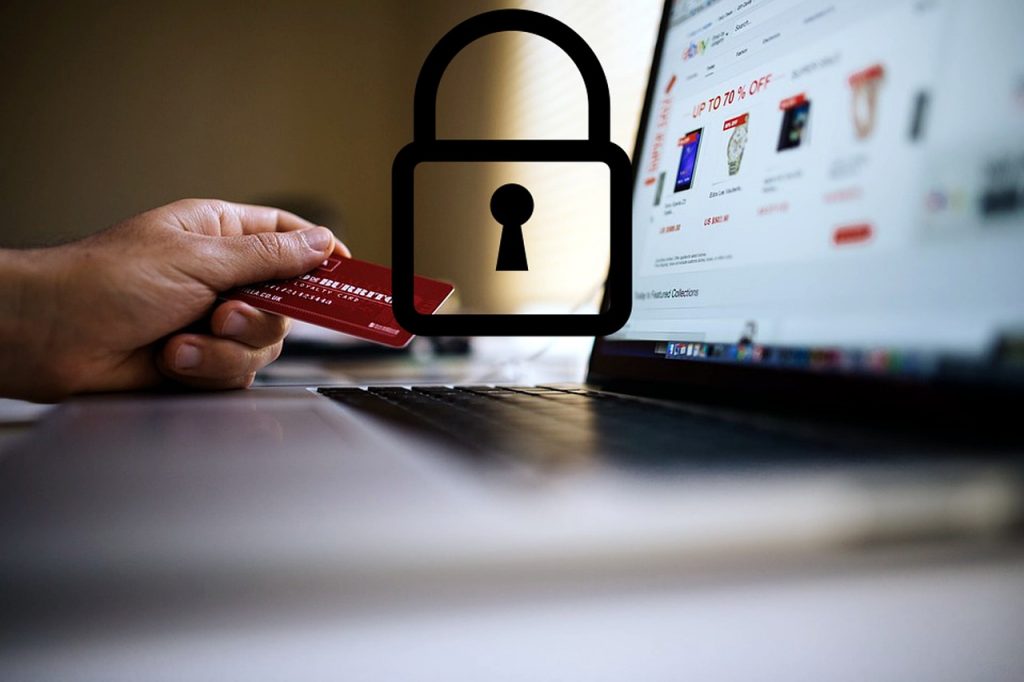 What is a secure payment gateway and how does it work?
Secure payment gateways are essential services that allow businesses to accept credit card payments both online and offline. By enabling customers to enter their credit card information, payment gateways ensure a secure transfer of this data between the customer, the merchant, and the bank.
When customers make online payments using credit or debit cards, a secure payment gateway plays a key role in the process. Here's what it does:
Collection: When your customers reach the checkout page on your website to enter their card details, the secure payment gateway either provides the payment page or securely transfers the information to it.
Transfer: The secure payment gateway securely sends your customers' card details and transaction information to your payment processor.
Authorization: Once the information reaches the customer's issuing bank through the card network, the transaction undergoes authorization. The result of this authorization is then relayed back to your payment gateway, where you and your customer are notified whether the transaction was successful or not.
If you're a business aiming to simplify how your customers make payment, it's important to recognize that utilizing online secure payment gateways is the optimal choice. By employing secure payment gateways, you not only make it convenient for your customers to pay you, but these transactions also appear instantly on your side and bolster your cashflow. However, with the vast number of options out there, how do you make the right choice?
Read on to find out.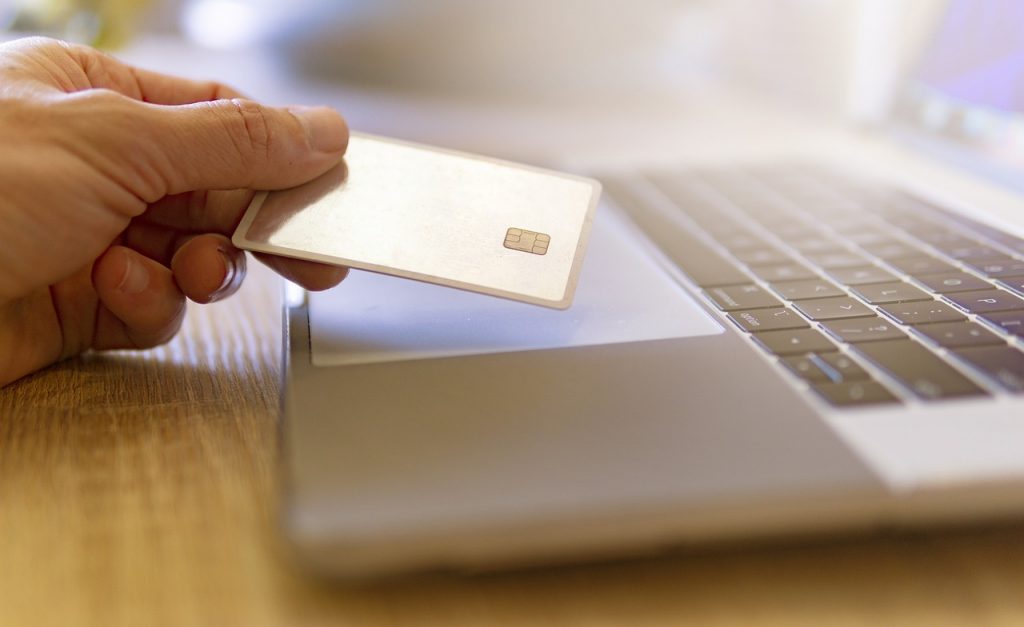 How to choose a secure online payment gateway for your business?
Here is a quick list to figure out how to choose the best secure online payment gateway for your business. Keep these factors in mind:
Set-up time
It generally takes about 3 to 4 weeks to establish a merchant account and payment gateway. However, certain payment gateway providers allow you to sign up immediately and start using their services without needing a merchant account. Even though many payment gateways provide assistance in setting up a merchant account, it can still be a lengthy and intricate procedure, especially for new or small businesses undergoing the process for the first time.
Cost
Every business worries about costs. When choosing a payment gateway provider, it's crucial to understand their fee structure. Some fees may not be obvious at first. The key consideration is the total operating cost, which includes set-up costs, transaction costs and admin costs. If your business processes a small number of online payments, it's best to avoid monthly fees and high setup costs.
Global payment processing
If you ever plan on receiving payments from different countries or if you think you might need to in the future, make sure to find out if the payment gateway supports international and multi-currency payments. It's also important to check if the gateway has options for multiple languages. Make sure to take note of any extra charges associated with accepting payments in different currencies or from other countries. It's also a good idea to find out if you'll be required to have a merchant account in a specific country.
Security
When it comes to accepting payments, ensuring security is crucial as has been highlighted in this article. It is important to choose a payment provider that meets the level 1 compliance of the Payment Card Industry Data Security Standard (PCI DSS) and provides built-in security features like tokenization.
It is a good idea to consider the fraud protection and screening tools available. Many payment gateways provide various tools to help protect against fraudulent transactions, such as filters that allow you to specify the sources or locations from which you accept payments. These tools become especially important when accepting payments from individuals with whom you have no prior relationship.
Oceanpayment: Your Choice for Secure Online Payments
With the highest level of security certification PCI DSS LEVEL 1 in the global financial industry, Oceanpayment empowers businesses to effortlessly set up and accept payments online. Trust is at the core of what we do, as we ensure the highest level of security for your customers' sensitive information. Our user-friendly interface and comprehensive features make payment integration a breeze, enabling you to focus on growing your business.
Take the next step towards success and unlock the potential of secure online payments with Oceanpayment. Sign up today and elevate your business to new height!