Entering the Hong Kong market, WeChat Pay quickly reached cooperation with a number of well-known businesses across all industries. WeChat Pay has recently expanded the territory of taxis and local restaurants. Even MTR can use WeChat Pay to pay for tickets. How can WeChat Pay challenge Octopus' dominance in such a short period of time?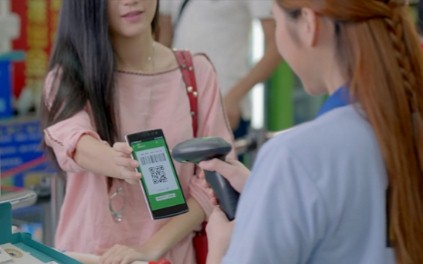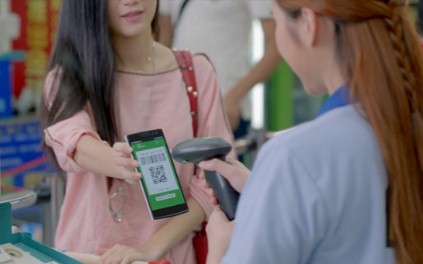 As we all know, WeChat is the most popular social APP developed by Tencent in China, it has a payment function called WeChat Pay. In a store, consumers show the "QR code" generated by their WeChat Wallet to merchant's scan system or consumers use their phone to scan the code provided by the merchant, then a convenient payment can be completed in a second. For Hong Kong people, time is money and efficiency is life. WeChat Pay perfectly fits this concept in many ways:
1. Greatly enhance the efficiency of work. We used to spend a lot of time waiting for the checkout in a rather long queue, while payment through scanning the QR code can greatly shorten the processing time, which can both liberate the consumer and reduce the burden of the staff;
2. Lower tourist's payment threshold. Based on WeChat's huge dominance in the domestic social networking market, supporting WeChat Pay can greatly attract mainland tourists and merchants can win preemptive opportunities against numerous competitors;
3. Reduce the risk of receiving counterfeit money. This should be a great benefit for small retailers, they do not have to worry about the authenticity of currency.
4. Establish contact with customers through the WeChat Official Account. WeChat Official Account is one of the WeChat function where Merchants can present consumers a new discount, products promotions and other latest news. When consumers share to their friends in the Moments, it will bring more traffic to merchants, allowing merchants to continually expanding their business.
With the popularity of WeChat Pay, it becomes easier for consumers to go shopping. Consumers only need to carry a mobile for scanning the QR codes to complete the transaction. However, in Hong Kong, mobile payment is after all at the initial stage. Many merchants are still exploring WeChat Pay and will encounter various problems. In this regard, Oceanpayment, as one of the earliest officially certified partners of WeChat Pay, provides one-stop cross-border payment solutions and services to perfectly solve the issue of handling WeChat Pay for start-ups or multinationals in Hong Kong.
Oceanpayment has set up branches or offices globally, serving thousands of merchants. By offering over 500 payment methods in one platform, Oceanpayment enables merchants to accept a vast array of payment types, across multiple channels, anywhere in the world.
Contact us:
Cindy@oceanpayment.com.cn
Ryan@oceanpayment.com.cn
www.oceanpayment.com/contact/