On the 1st business day of 2023, Oceanpayment received the excellent news that we had been awarded the Major Payment Institution (MPI) license by the MAS (Monetary Authority of Singapore), a key milestone in our strategic quest to grow and develop a sustainable international market. Effective on 1st January 2023, this license enables us to operate domestic and cross-border funds transfers, merchant acquisitions and a host of other related services.
Under the Payment Service Act which was launched on 28th January 2020, financial service providers can apply for one of the 3 types of licenses issued by the MAS – the Money Changing license (MC), the Standard Payment Institution license (SPI) or the Major Payment Institution (MPI) license.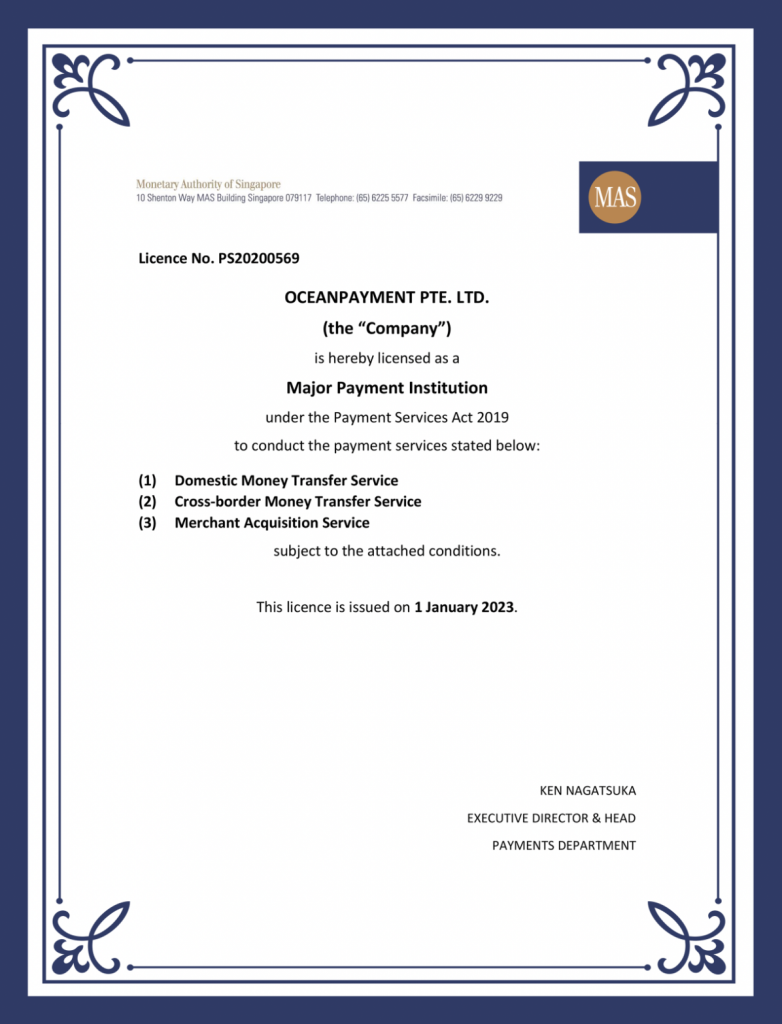 As Southeast Asia's trading centre and the 4th largest financial center in the world, Singapore offers an uncomplicated commercial ecosystem, complemented by innovative financial systems and a comprehensive legal framework, attracting many global organizations keen to leverage the conducive environment designed to help businesses develop and drive sustainable growth. Indeed, this is the era of rapid growth in digital economics, fueled by the launch of the RCEP and the enhanced trading collaboration between China, Singapore and the entire Southeast Asian region.
Since 2018, Oceanpayment have been building their presence in Southeast Asia, with administration and operations based centrally in Singapore. Working from the hub in Singapore, Oceanpayment have consistently provided the region with secure, convent, easy to use and professional payment solutions that fulfill the myriad payment needs in the respective markets, supporting cross-border businesses in their quest to leverage the opportunities, lay the groundwork for payment channels and continually develop the Southeast Asian market.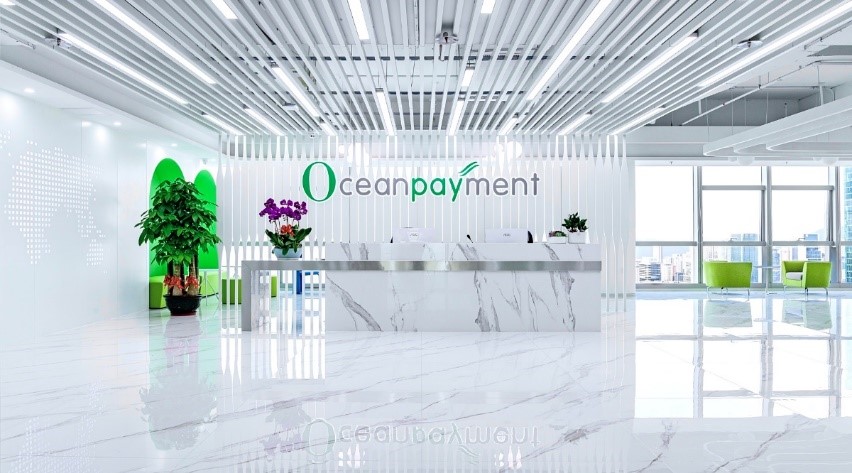 According to Lanny Fang, Oceanpayment's Co-founder : "We have continuously focused on technology-driven risk management, payment services and operations to establish a secure, professional, and effective payment service infrastructure for our cross-border merchants. And the MPI license is a critical milestone in Oceanpayment's drive to extend and expand our payment services worldwide. We look forward to working closely with the MAS in growing the digital economy in Singapore and in the Southeast Asian region."
In today's inclusive digital economy, a secure and seamless payment channel is a critical factor impacting the cross-border business. As a leading Fintech brand in global payments, Oceanpayment are continually focused on enhancing our capability with innovative technology and state-of-art products and services. Our close, longstanding relationships with more than a hundred global financial institutions have put us in good stead as we harness the exposure and experience gained to hone our capabilities on the global stage. To that end, we are positioned to realize our strategic vision of providing payment solutions that meet the needs of both domestic and international markets, consistently enabling cross-border trade and increasing the competitiveness of our merchants in the global market.